My ten-year journey from struggling marketer to engaging communicator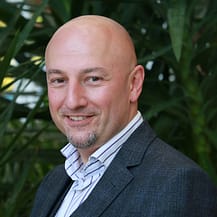 What a difference a decade makes.
Just ten years ago, I was a marketer having a tough time.
I was fleeing my own personal crisis that ran in perfect tandem with the Financial Crisis.
When global economies were in meltdown I went through an acrimonious divorce and a meltdown of my own.
As the world scrambled to recover, I was recovering from having left two jobs under a cloud after being bullied at one and just not being a good fit at another.
Ten years ago, I'd never even heard the words 'employee' and 'engagement' used in the same sentence.
If you'd asked me what internal communications was, I might have struggled to define it.
Human Resources were more my foe than my friend.
And ivory-towered company leaders were those formidable figures who had businesses to run and were far too busy and important to care about the little people.
While finding my feet with a new partner, in a new city, at a new job I reassessed what was important to my professional self.
Just like most people, I knew vaguely what I wanted from a job, but I had never articulated it well.
There was a craving for fair compensation and opportunities to advance, to be treated with respect, for a sense of purpose, to do something fun and worthwhile. A gratifying work environment was something I hoped for, but it was out of my hands to find.
I remember when co-workers spoke of 'good bosses' or 'good companies' in hushed reverential tones. These were mythical illicit creatures. Just whispering about them might be grounds for arrest or the sack.
Something was changing around that time that I hadn't clocked.
Leaders seemed to be recognising the value of their employees' happiness. Clearer two-way communications with staff had become commonplace. Companies' visions and strategies were echoing good corporate citizenship and aspirations to be fine places to work.
It turns out that all I wanted was to be at an organisation that demonstrates the Four Enablers of engagement.
A company with a clear strategic narrative gives pride and purpose to its personnel.
A company with engaged managers is more likely to have engaged staff, too.
A company that gives voice to its workforce is more likely to help people grow and feel valued.
A company which shows integrity is more likely to get more from its employees.
These four enablers were immortalised by David MacLeod and Nita Clarke in their 2009 Engaging For Success report and the movement that they founded.
If I can articulate what I need now, these concepts weren't even on my radar then.
About eight years ago, I changed careers from marketing to communications.
Supporting the charismatic leader of a sales team in emerging markets I witnessed the power of employee engagement. I helped him to craft the strategic narrative about contributing to local communities. Working with other internal communicators, I noticed how empowering it was when an organisation and its representatives behaved decently and didn't hide it.
It felt natural to apply the principles of product management that had been the bedrock of my career to my new remit of internal communications and employee engagement.
I discovered that workmates – just like customers – thrive on delightful experiences, respond to clear and appropriate messages, and like to feel appreciated.
Ten years on, I feel richer for understanding engagement and its benefits. I'm still doing marketing, only by a different name to a different audience, while feeling more fulfilled.
What a difference a decade makes.
Vlad Levitsky | Employee Communications Manager at Enterprise Holdings Inc. & Volunteers Hub Co-Lead at Engage For Success