Eric Collins, Managing Director of Nampak Plastics, explains the importance of employee engagement in an organisation and discusses how this can lead to greater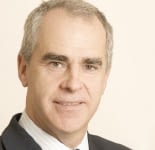 innovation and in turn higher dividends.
He mentions the work of Engage for Success and states in the article ''Engage for Success' is the campaign promoting workplace approaches that ensure employees are committed to their organisations goals whilst also enhancing their own sense of well being. Campaigners across Britain are calling for every leader to play their part in tackling the UK's employee engagement deficit, which is estimated to be costing us all £26bn in productivity each year.'
Read how Nampak Plastics benefitted from taking Employee Engagement seriously and the increase in dividends following an increase in Employee Engagement in Erics article.