If you're looking for clear advice on how to support workplace suspension and the legal requirements employers need to follow at work, ACAS' updated suspension guidance can help.
The guidance covers:
Deciding whether to suspend someone
The process for suspending someone
Supporting an employee's mental health during suspension
Pay and holiday during suspension
For further resources and support, download the Cost of Conflict Communications Toolkit. 
For any questions or queries regarding suspensions and workplace disputes, call the free ACAS helpline for advice and support: 0300 123 1100.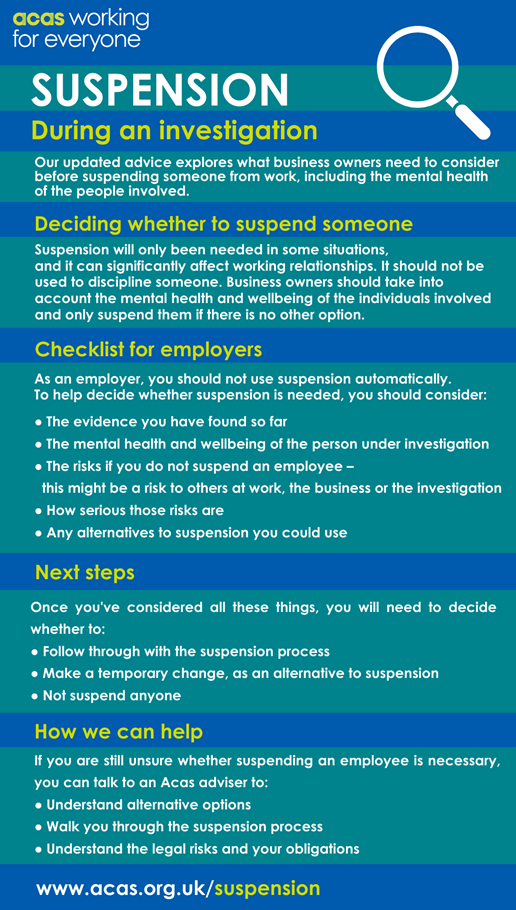 Author: Chau Doan – ACAS Stakeholder Communications Manager
Photo credit: Dan Burton on Unsplash