Great engagement is the key to truly successful leadership, and the secret to moving forward is knowing when to step back. It is no longer about being the hero,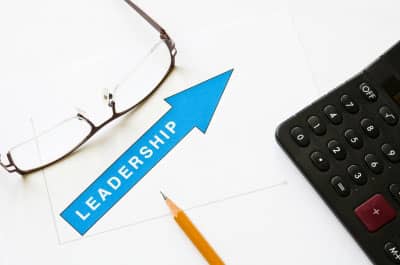 the one who makes everything happen. There is another way: be the host.
A host is someone who receives and entertains guests. The metaphor of leader as host offers a view on leadership that is at once rooted in millennia of practice and at the same time is something new and timely. Think of yourself as the host – the one giving the party – and the others as your guests.
I see Host Leadership as a dance. Good hosts know how and when to step forward—and make a positive and definite move to help things along—and also when to step back—to create a space for others to act and interact. Most leadership writing is concerned with stepping forward and acting. We believe, however, that knowing when to not push but to invite and applaud action from others is also a key element, and one that is made very clear by the hosting metaphor.
A Frame through which many dimensions of leadership can be viewed
This is a new yet ancient metaphor. The key role of the host – someone who receives and entertains guests – is deeply embedded in human society worldwide. In recent times we may have started to think of 'hosts' as either waiters or cheesy gameshow comperes. However, the act of inviting someone, of welcoming them, of responding to their needs whilst taking responsibility for their safety offers a frame through which many dimensions of leadership can be viewed. You can invite someone for dinner, but you can't eat their dinner for them.
Metaphors like this are very important – they offer a rich and broad set of ideas about leadership in a way which allows interpretation into many different real-life situations. Rather than a prescription, such metaphors offer us a way to engage with often difficult situations and quickly alter our thinking to come from another place. Building on the existing ideas of heroic and servant leadership, we hope you will find inspiration of a very practical kind in the metaphor and practice of the host.
Six aspects of hosting stand out
I have researched the roles and skills of hosts from around the world over the past ten years. Six aspects of hosting stand out – six roles you can take step into when the need arises.
Initiator – listens to what is being called for (in the big picture), then gets things moving with small steps
Inviter – engages people with soft power, invites participation with respect and choice, establishes host-guest relationships
Space-creator – chooses and creates the physical and psychological space where things will happen, and looks after the space as events progress
Gatekeeper – looks after the door in terms of deciding who might enter, what is under discussion at this particular time, welcomes people across the threshold and (in extremis) excludes people and topics where this is necessary
Connector – connects with others at three levels: (1) with others directly (meeting and greeting), (2) connects others together (a 'social butterfly') and (3) sees and uses the connectedness of everything
Co-participator – having provided what is needed, joins in with everyone else as 'one of the group' as well as the leader
What the Host Leadership concept highlights is that the traditional 'stand and deliver' approach to leadership falls down when it comes to engagement. Understanding how to really engage with people is the ultimate backbone of success. Intrinsically, we all know how to be hosts; now is the time to sharpen these skills and bring them to the table!
Dr Mark McKergow is the co-author of new book: "Host: Six new roles of engagement for teams, organizations, communities and movements", published 6 October 2014 by Solutions Books in paperback and Kindle formats. For more information visit www.hostleadership.com
Image courtesy of tiramisustudio / FreeDigitalPhotos.net