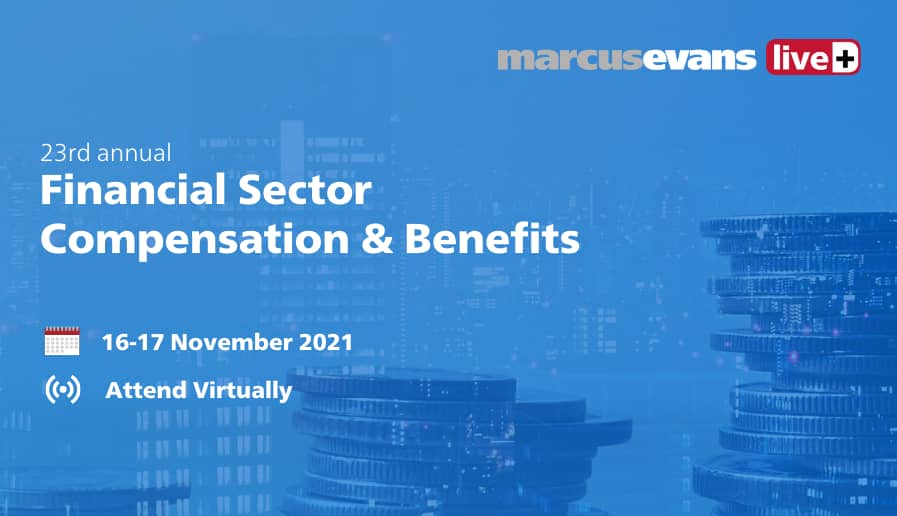 The 23rd Annual Financial Sector Compensation & Benefits is a marcus evans virtual event taking place between 16-17 November, 2021, which will focus on ensuring financial firms are successfully providing a flexible reward package set up to work within a dynamic and data driven market whilst operating within the bounds of CRD V. Hear from key leaders in financial institutions on how to develop a competitive and sustainable reward strategy throughout COVID 19.
Best practices and case studies from:
CIPD
Aujan Coca-Cola Beverages Company
Citi Greece
RBS
High Pay Centre
 Attending This Premier marcus evans Conference Will Enable You to:
Consider how the acceleration of dynamic and de-siloed teams during the pandemic impacts remuneration and how this can support group success as promoted by CRD V.
Address how financials are linking pay structure to performance and other metrics through fair, transparent and sustainable means throughout the pandemic.
Use HR data and people analytics to ensure decision making around pay is fair and sustainable in financial firms.
Build a competitive total reward package that includes working from home benefits to promote diversity as well as attract and retain talent in the financial market.
For more info, please contact Ria Kiayia, Digital Media & PR Executive, at riak@marcusevanscy.com or call on +357 22849404