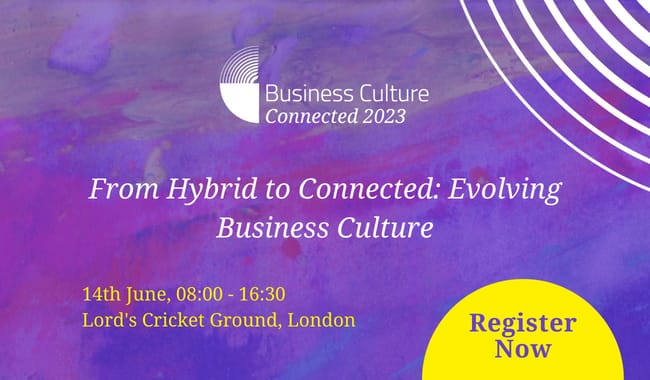 Exceptional culture is the foundation for accelerating organisational performance. During this Conference, Business Culture Award Winners will share their exceptional work, enabling business leaders to learn and network at an iconic London venue.
Why attend?
Hear from 30+ practitioners and thought leaders who have developed innovative approaches and seen outstanding results. Network with like-minded senior practitioners and their teams in a forum which enables real conversation, debate and connection around the major workplace trends facing businesses right now.
You'll learn to
Successfully align your culture and business strategy

Create lasting behaviour change in your leaders and teams based on your organisational values

Reengage your employees and customers post-pandemic

Build a more inclusive, creative, collaborative organisation
Conference Themes:
Equipping leaders and teams to transform culture at speed and/or at scale

Disruptive and immersive techniques to change behaviours and create a cultural shift

The future of work – how to maximise uniquely human skills for success in a digital world

A new approach to leadership

Working environments and practices – building community and connection

Putting wellbeing and compassion at the heart of business

Defining and deploying meaningful purpose and values to support business strategy

Building organisation-wide diversity and engaging people with inclusion 

Creative talent strategies to attract the talent you need and nurture what you have

Evolving approaches to employee listening and taking action
Proud to Partner with Engage for Success
The four enablers of engagement are found in all positive and productive workplace cultures, so we're delighted to have the support and involvement of Engage for Success. We welcome Jo Moffatt, who has been involved with the EforS movement since launch, as our Conference Chair.
Register to Attend – 14th June
A second Business Culture Connected Conference will run on 15th November in London.