This conversation will explore how a more equal and diverse workforce increases the richness and creativity of the employee voice.
Contributors: David D'Souza (Membership Director CIPD) is in conversation with Lynn Abhulimen (Black Young Professionals Cardiff), Karen Davies (Founder and MD of Purple Shoots) and Julian John (Founder and MD of Delsion).
Sponsors: Engage for Success Wales wishes to thank CIPD Wales for sponsoring this conversation
Cost: There is no cost; but we welcome donations to Daring to Dream, our charity partner. Daring to Dream is a charity (No 1190590) working to support the emotional health and wellbeing of patients in Wales.
Book your place: book your your ticket via Eventbrite. A link will be sent to registered attendees 24 hours ahead of the event.
Contributor Bios: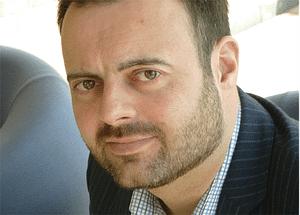 David D'Souza is the Director of Membership. He is responsible for growing our membership and ensuring we connect effectively with the profession to understand how to continually improve our support to our members. Prior to joining the CIPD in 2014, David worked as an independent consultant, having held previous roles across a range of financial services and retail organisations.
Described as "one of the UK's most influential HR and workplace commentators", David is a respected and in-demand speaker and writer on progressive HR and business practice. David has expertise in a wide range of areas, including organisational development and culture, learning and development, corporate ethics, employee engagement and the future of work.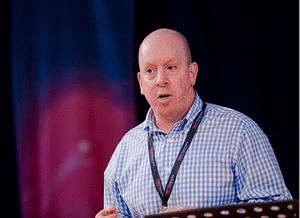 Julian John founded the award-winning consultancy Delsion in 2015, focusing on learning and development and diversity and inclusion.
Having recovered from brain damage in 2005 which left him with limited mobility, Julian realised there were many barriers for disabled people returning to work. With his strong HR background, this led him to develop Delsion, focusing on learning and development and diversity and inclusion.  Julian made Swansea the first Disability Confident city in the UK.  He was listed as one of the most influential disabled business leaders in the UK in the Shaw Trust Power 100 (2018) and was included in the People Management Diversity & Inclusion Power List (2020).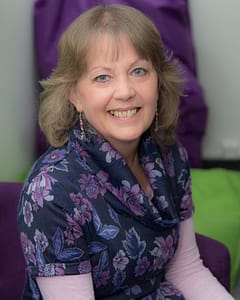 Karen Davies is the founder and chief executive of Purple Shoots, a charity which tackles poverty and unemployment through microfinance and self-reliant groups. Prior to setting up Purple Shoots 7 years ago, Karen's experience included many years working in the financial sector in the City of London and with a national lending institution in Wales and ten years' experience working in small businesses.
A graduate from Oxford University, her academic attainment includes masters degrees in both geography and economic development.  She is passionate about social justice and believes in the ability of people to create their own pathways out of disadvantage if they are allowed an opportunity.
Since starting Purple Shoots she has won an award for outstanding contribution to the Welsh economy and also Leadership for the Future (sustainability) in the Leadership in Wales awards, a prestigious national award.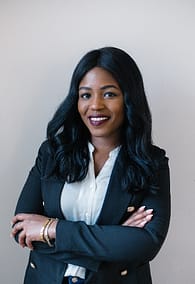 Lynn Abhulimen is a black inclusion advocate and diversity & digital marketing consultant. She has a background in digital marketing, leading marketing internally for creative companies in Cardiff and London. In 2019 Lynn set the Cardiff chapter of BYP Network – the first outside of London. Black Young Professional (BYP) Network is the leading network for black professionals to connect with each other and corporations with over 40,000 members across the UK and overseas. BYP has worked with over 60 corporate partners including Facebook, Accenture and Soho House and have been featured in publications including Forbes, BBC and Roc Nation.
BYP Network has won the Maserati Top 100 Most Innovative Companies and a place on The Mayor of London's International Business Programme and London Stock Exchange Elite Program.
Lynn also sits on the board for Jukebox Collective – a leading, black-led dance company and creative agency in Wales. She regularly speaks on issues on diversity, ethnicity, and black inclusion.