This concluding conversation will focus on the engage for success movement, the four enablers of employee engagement and the relevance of the wellbeing goals in place in Wales to provide a platform to assist engagement and in turn enhance productivity.
Contributors: Professor Carwyn Jones MS (previous First Minister of Wales) in conversation with David MacLeod OBE and Nita Clarke OBE, the authors of the MacLeod report (2009) and founders of Engage for Success.
Sponsors: Engage for Success Wales wishes to thank Cardiff and Vale College for sponsoring this conversation.
Cost: There is no cost; but we welcome donations to Daring to Dream, our charity partner. Daring to Dream is a charity (No 1190590) working to support the emotional health and wellbeing of patients in Wales.
Book your place: book your your ticket via Eventbrite. A link will be sent to registered attendees 24 hours ahead of the event.
Contributor Bio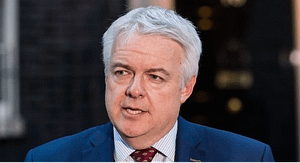 Professor Carwyn Jones MS was born in Swansea and brought up in Bridgend, by a family of Welsh speakers.  He was a pupil at Brynteg Comprehensive School in Bridgend and went on to study at the University of Wales, Aberystwyth.
Carwyn trained as a barrister at the School of Law, Assize Halls, London and was called to the Bar at Gray's Inn in 1989.  He began to practice as a barrister and was in legal practice for 10 years in Gower Chambers, Swansea. For two years, Carwyn also worked as a professional tutor at Cardiff University on the Bar Vocational Course.
Carwyn Jones was elected to the Assembly for the first time in May 1999.  In February 2000 he was appointed Deputy Secretary for Local Government, Finance and Land. He was appointed Secretary of Agriculture and Rural Development in July 2000 and, in February 2002, he became Minister for Open Government, and held that post until the 2003 election.
Following that election, he became Minister for the Environment, Planning and Countryside, holding that post until May 2007.  Following a brief period as Minister for Education, Culture, and the Welsh Language, he became Counsel General and Leader of the House. He became First Minister and Leader of the Labour Party in Wales in December 2009.
Nita Clarke OBE is the Director of the Involvement and Participation Association (IPA), Britain's leading organisation delivering workplace support for good employment and industrial relations.   She was vice-chair of the MacLeod Review on employee engagement and continues to work with David MacLeod on the new national Employee Engagement task force, launched by Prime Minister David Cameron in March 2011.
She was appointed as Vice-President (employee relations) by the Chartered Institute of Personnel Development in January 2012 and is a visiting Fellow at Kingston University Business School.  She was also a member of the Mutuals Task Force established by Cabinet Office Minister Francis Maude in 2011.
She was formerly the adviser on trade unions to Prime Minister Tony Blair, working as assistant political secretary in the Political Office at 10 Downing Street from January 2001 to June 2007.  Her role included liaison with individual unions and the TUC, developing national policy in areas such as the two-tier workforce and work-life balance, supporting ministers by trouble-shooting in industrial disputes.  Nita was a senior official with public services union UNISON from 1992 -2001.  She is the author of the report, The way forward: trade unions and the third sector, commissioned by ACEVO. Nita was awarded the OBE for services to employee engagement and business in the Queen's birthday honours list 2013.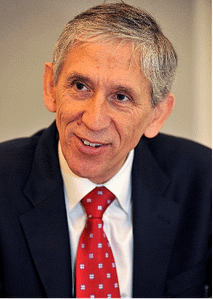 David MacLeod OBE is co-founder of Engage for Success.
He is a visiting Professor of the Cass Business School, An Honorary Professor of Nottingham Business School, a fellow of the Institute of Marketing, the RSA and a companion member of the CMI.
David is co-author, with Nita Clarke, of the MacLeod Report, 'Engage for Success' described by the CMI as the definitive work on this subject. This follows an early career in marketing followed by becoming a divisional CEO of a global business.
He has been an NED of three Government Departments and has worked for a year and a half in the Cabinet Office.  David was awarded an OBE for services to Employee Engagement and Business in June 2013.