Please note that events are moderated so there may be a delay between you posting it and your event being live on the site.

Form 1099-NEC and 1099-MISC Updates 2021
24 August 2021 |3:00 pm

-

4:30 pm

EDT

199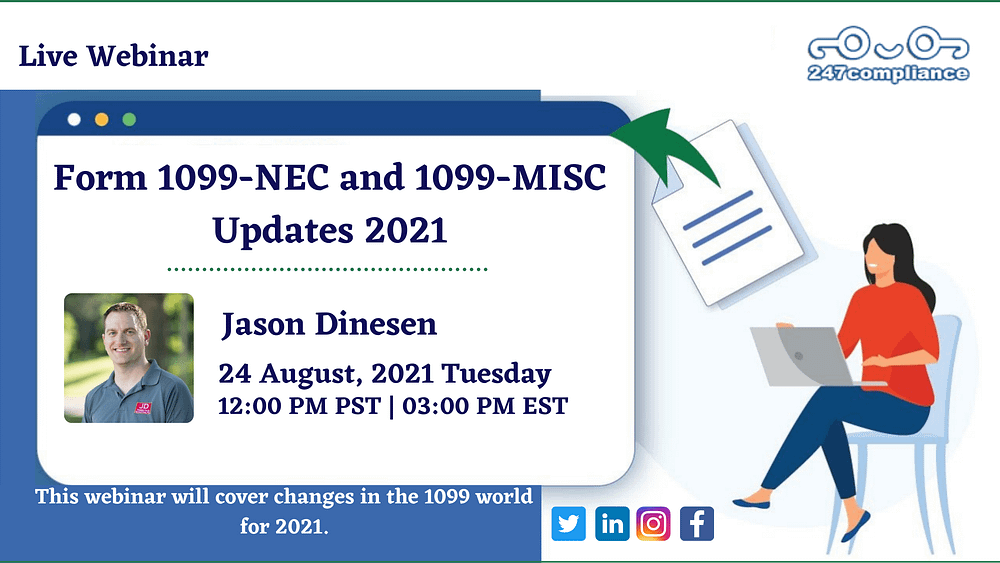 This webinar will cover changes in the 1099 world for 2021. For the first time in many years, significant changes are coming to the Form 1099-MISC, in particular with how contract labor pay is reported. Businesses will no longer use the 1099-MISC to report contract labor pay, but will instead use Form 1099-NEC, a form last seen in 1982 that is being brought back into use by the IRS. This webinar will cover the scenarios where a 1099-MISC or 1099-NEC needs issued, and the scenarios where reporting is not required. We will also cover the Form 1099-K and how it interacts with the 1099-MISC and 1099-NEC. The electronic filing mandate is changing as well and is dropping, so more businesses will fall under the e-file mandate. Penalties will apply for not complying. We will cover the e-filing mandate, other penalty situations, and how to potentially get out of penalties.
https://247compliance.com/Form-1099-MISC-Updates-2021/1222?throughgrc=Samir_grc_Aug18th
Related Events