Please note that events are moderated so there may be a delay between you posting it and your event being live on the site.

How to Manage Chaos in the Workplace
29 June 2022 |1:00 pm

-

2:00 pm

EDT

199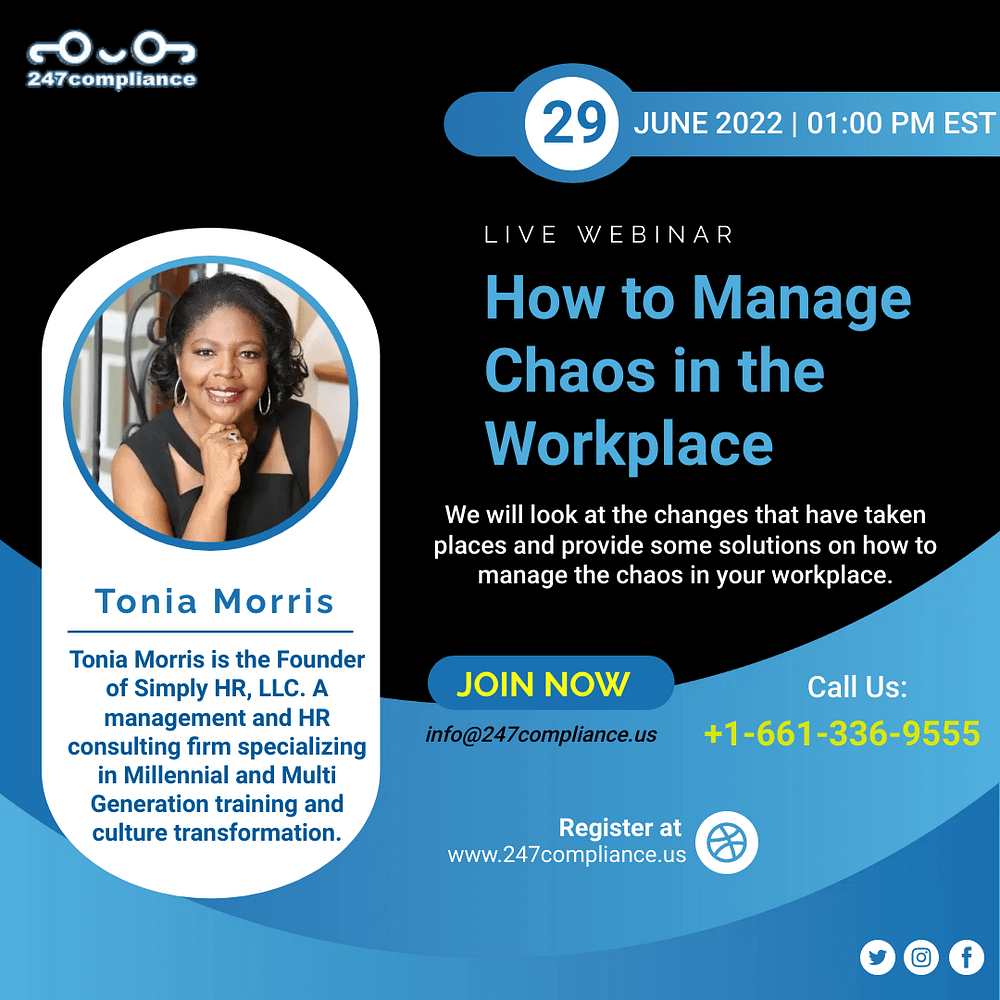 This session is for leaders who are experiencing low morale, high turnover, lack of knowledge transfer from boomers to younger generations, professional development, work expectations, and rewards and appreciation among 5 generations. Many organizations are faced with how to meet the expectations of 5 generations. This session will cover the different expectations among the five generations and how leaders can manage chaos in the workplace and still be productive and profitable. You will be provided with some best practices and tools to manage chaos in the workplace.
WHY SHOULD YOU ATTEND?
Do you have the skills for managing 5 Generations in the Workplace? How is your employee turnover, how are you engaging your employees, and do you reward and appreciate your employees?
If you answer "no" to any of the questions this session is for you! The session will provide an overview of the different generations, their work expectation, what's the change in the workplace, and how leaders can manage the chaos in today's workforce.
We will look at the changes that have taken place and provide some solutions to manage the chaos in your workplace.
LEARNING OBJECTIVES
We will discuss the five generations and their work expectations
Discuss different ways of communicating
Career path vs career opportunities
What's causing chaos?
Tips on how leaders can manage the chaos
WHO WILL BENEFIT?
HR Managers
Business Owners
Office Manager
HR Generalists
More Info – https://bit.ly/3NjwX67
Related Events