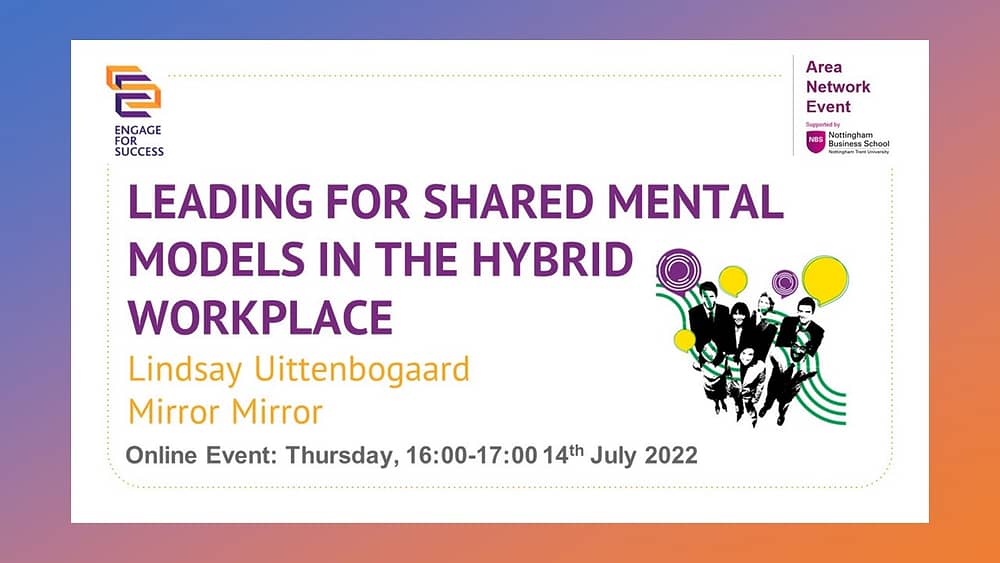 Research shows more alignment between people in teams – about how they relate to the strategy and interact to deliver – improves effectiveness while reducing cost and risk. The challenge lies in how to spot the alignment gaps and deal with them – especially in remote and hybrid workplaces.
ABOUT THIS SESSION
The session is hosted by Engage for Success East Midlands Area Network and is open to anyone interested in attending. Our guest speaker, Lindsay Uittenbogaard, will address the question: 'How can leaders deal with this and what support do they need?'
Lindsay will talk about the research behind human alignment, and discuss a diagnostic that identifies and measures gaps between people, and crucially, looks at your role in the alignment process to bring it all together. The session will participative with opportunities for an exploratory discussion.