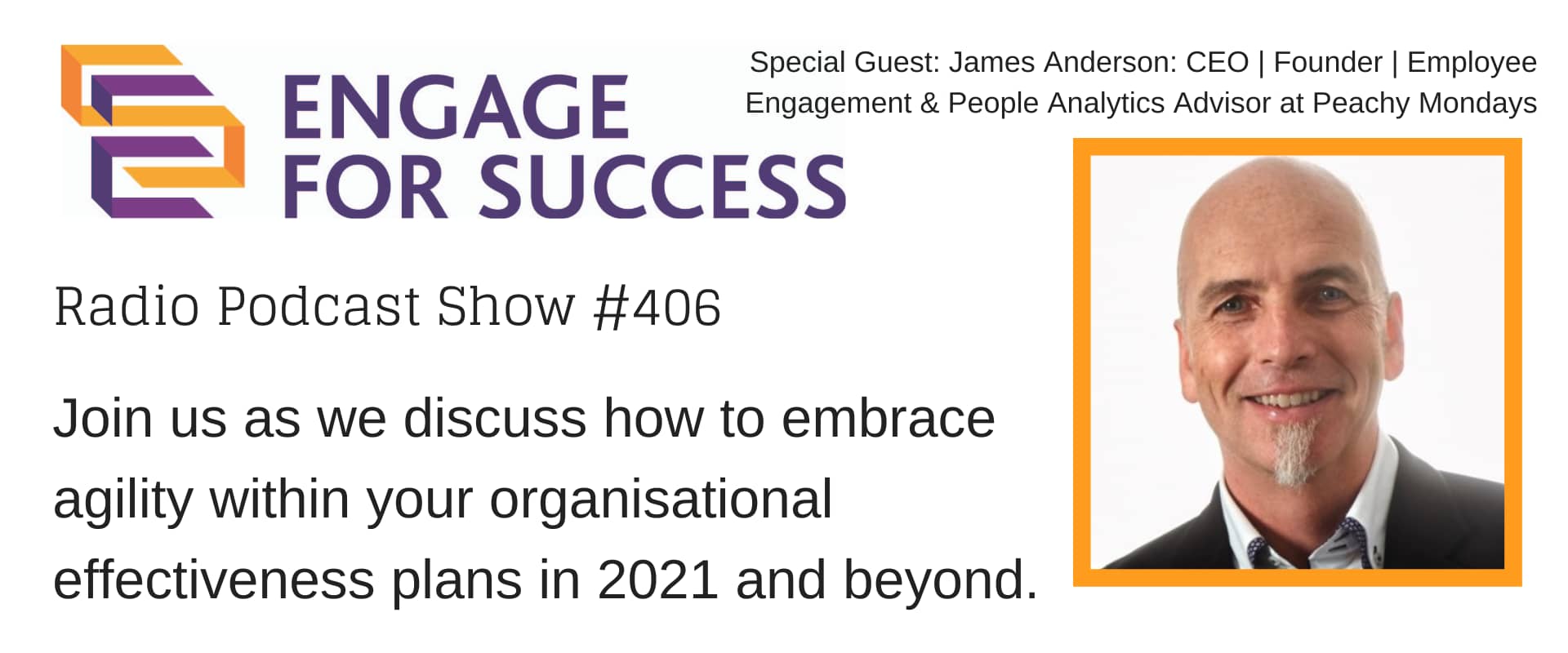 Special Guest: James Anderson: CEO | Founder | Employee Engagement & People Analytics Advisor at Peachy Mondays
The world is experiencing a transformational shift. The way we interact with one another and do business has fundamentally changed. The environment that we operate in, as well as the demands of our stakeholders, are evolving at pace, resulting in rapid organisational change and restructuring.
What are the features of organisations that are surviving – or even thriving?
Our special guest believes there are three key dimensions to achieve a new level of Organisational Effectiveness:
·       Culture – The shared beliefs and values established by leaders, reinforced through organisational practices, that ultimately shape employee perception and behaviours
·       Connectedness – The internal and external relationships fostered and developed by the organisation to achieve organisational outcomes
·       Agility – The organisation's ability to initiate or rapidly respond to change.
In this informative session, James will share insights from some great employers, large and small, who have demonstrated amazing feats of agility, despite challenging circumstances, including: –
1.       Have a unified purpose
2.       Seek customer insights at every turn
3.       Empower and trust teams
4.       Experiment, fail and learn fast
5.       Don't be digital laggards
Join us as we discuss how to embrace agility within your organisational effectiveness plans in 2021 and beyond.
Listen Live (Archive Available)
Host: Jo Moffatt