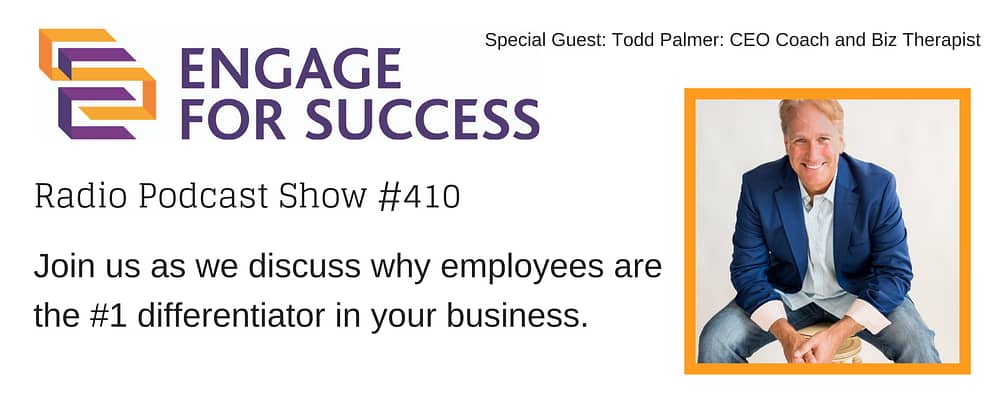 Special Guest: Todd Palmer: CEO Coach and Biz Therapist
Todd Palmer is an executive coach, keynote speaker, renowned thought leader, author, and CEO who is committed to helping business owners tackle their obstacles and clear their path to success. As an entrepreneur and active CEO, Todd knows the struggles business owners face regarding people, cash, strategy & execution.
He took his company from being $600,000 in debt, to making the INC 5,000 as one of America's fastest-growing companies (an astounding 6 times!). He specializes in helping leaders join the mission statement of the organization with their personal core values, while addressing fears, self-doubts and imposter syndrome.
He brings a unique blend of authenticity, transparency and vulnerability to help leaders & organizations achieve their highest goals, and he's here today to share his story, what he's learned along the way, and his proven framework for helping business owners achieve success.
Join us as we discuss why employees are the #1 differentiator in your business.
Listen Live (Archive Available)
Host: Jo Dodds