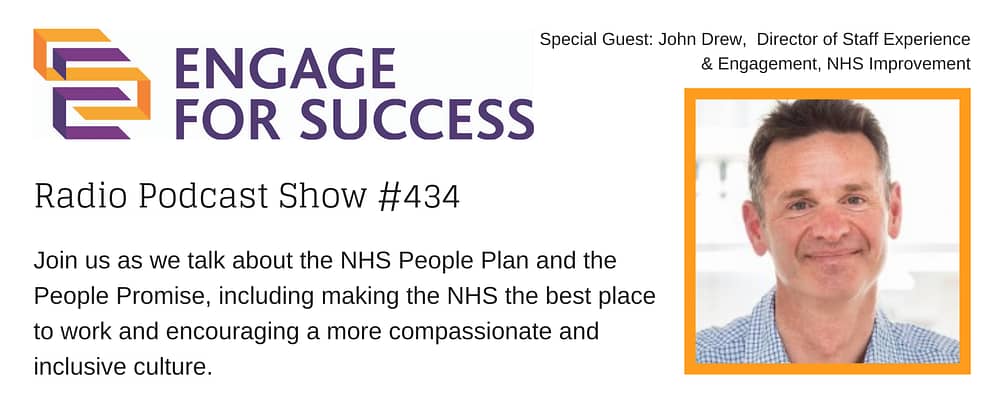 Special Guest: John Drew, Director of Staff Experience & Engagement at NHS Improvement
Prior to joining the NHS, John led McKinsey's work with NHS hospitals in the UK, and worked in the sector for over ten years, including with international health systems. At McKinsey he also chaired the UK pro-bono committee, serving charities and the third sector for no fees.
He is passionate about supporting people to bring about improvements in quality and productivity, as well as in how teams function and how organisations are led and run. He is increasingly persuaded that the core assumptions we hold – and are often taught – about how organisations are run and what constitutes 'efficiency' need to be challenged. 'Reinventing Organisations' is recommended reading for insights into why this is becoming urgent and how it might be done.
Join us as we talk about the NHS People Plan and the People Promise, including making the NHS the best place to work and encouraging a more compassionate and inclusive culture.
Listen Live (Archive Available)
Host: Jo Dodds