Please note that events are moderated so there may be a delay between you posting it and your event being live on the site.

Radio Show #443: The Connections Between Talent Alignment and Engagement.
30 May |5:30 pm

-

6:00 pm

BST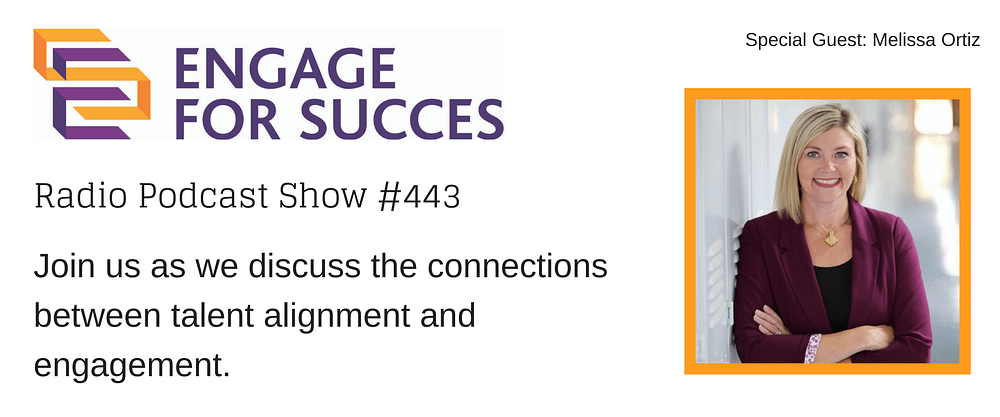 Special Guest: Melissa Ortiz
Following the completion of her MBA at Texas A&M, the past 15 years of Melissa's career have focused on improving employee retention, matching the right people to the right seats within client organizations, and measurably improving Employee Engagement. Her focus area is Talent Optimization and her "why" is Better Work, Better World.
The drive to help organizations harness the power of talent is Melissa's core focus because of the meaningful impact her work makes on individuals and organizations, but also on their families and communities. The ripple-effect of talent optimization is far-reaching.
Melissa helps clients discover that Talent Optimization happens at every level – from defining culture to crafting individual roles, from discussing team-level engagement scorecards to debriefing organization-wide engagement hotspots; it's all about understanding where you want to go then aligning your talent strategy your with business strategy to get you there. These metrics allow clients to quantify the level of psychological attachment that exists among employees and teams – then proactively manage those relationships.
These metrics matter because they are leading indicators. Unlike traditional fiscal measurements (P&L, Balance Sheet, and Statement of Cash Flows) which look in the rear-view mirror at where a company, division, or department has been, Melissa helps clients focus on forward-looking metrics that predict where they're headed and course-correct as needed. When Melissa isn't working with her team or clients, you can find her on her 5 th generation family farm in Northern California, or on mini-adventures with her husband Antonio and their two children, or investing her time in local youth programs such as the Colusa Cyclones swim team.
In this episode, we'll be talking about the connections between talent alignment and engagement and about the fact that the so-called Great Resignation is really about a Great Realignment. Alignment of talent to work, alignment of personal values to organizational mission. And the fact that when we're a natural fit for the role, we can show up more authentically at work.
Join us as we discuss the connections between talent alignment and engagement.
Listen Live (Archive Available)
Host: Andy Goram
Related Events