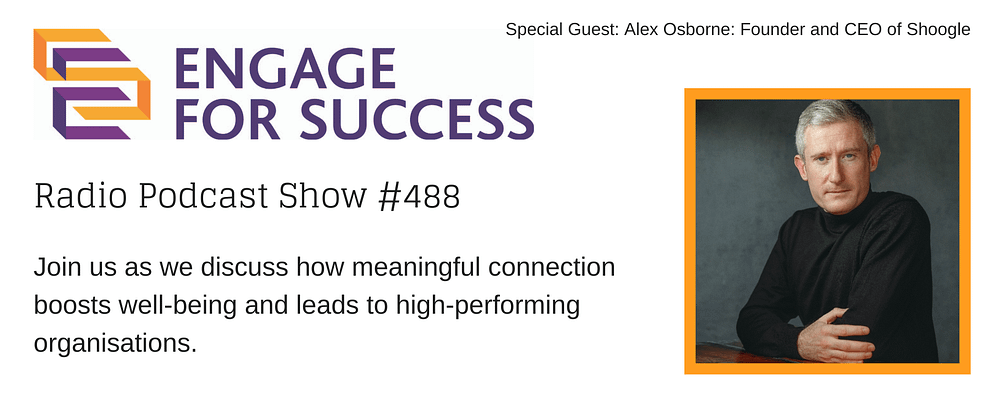 Special Guest: Alex Osborne: Founder and CEO of Shoogle
Alex Osborne is the owner of shoogle. A consultancy and well-being and engagement software company. Before starting shoogle Alex was a founding member of a new FX business in Investec Bank. Alex was responsible for introducing, rolling out and embedding new ways of working, including user research, agile, product and delivery. Through showing the way, coaching and mentoring, he helped unshackle the team so they could achieve their goals and ambitions. Alex played a key role in the continued development of strategic relationships across the business, ensuring the transformation of the bank, one API at a time.
Alex uses one-to-one, team, and group coaching, with training programmes as well in-situ direction and help, deep dives and intervention work to bring about good outcomes. Prior to joining Investec, Alex worked in government helping teams to build digital services at pace. Alex created a startup inside Ocado Technology, paved the way for Product Management helping 600 software developers to build their Ocado Smart Platform.
Join us as we discuss how meaningful connection boosts well-being and leads to high-performing organisations.
Host: Jo Dodds