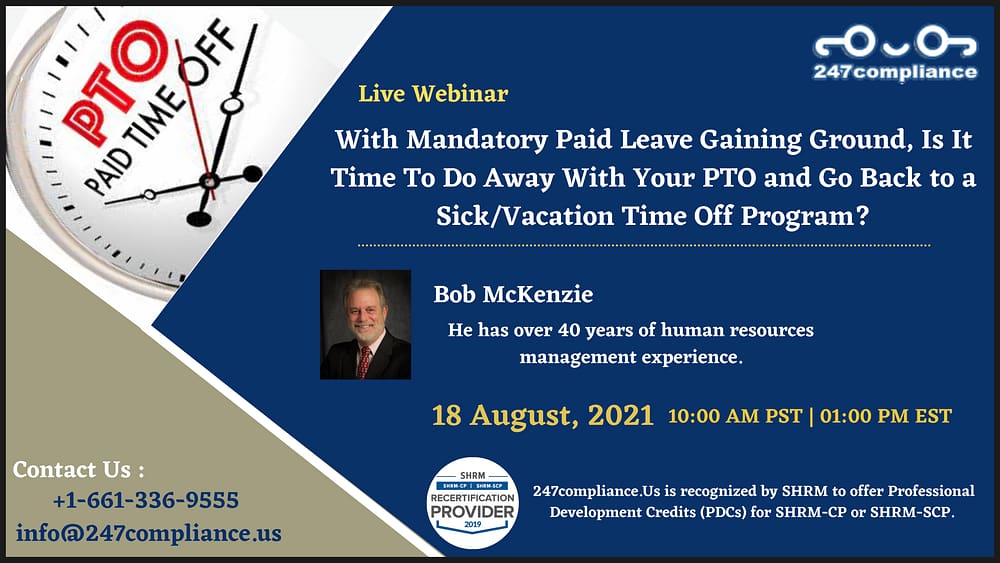 Mandatory Paid Sick leave is now required in 15 states and the District of Columbia. Fifteen other states have mandatory paid leave laws pending in their state legislatures. In addition, over 20 municipalities throughout the country also require paid sick leave. Since each law has different rules on the accrual and usage of mandatory sick leave, there are 35 different compliance issues making it exceedingly difficult for multi-state employers to know how to set time off policies.
Do you have a Federal Contract?  If so, you are required to have a sick leave policy.
Do you have a contract with a municipality?  If so, have you checked to see if you have to offer paid sick leave?
With the passage of these laws, PTO may become obsolete as many states require payment of unused PTO upon termination, however the same states do not require payment of unused sick leave. Keeping your PTO program may become prohibitively expensive.
In this webinar, we will be reviewing the states and municipalities that require paid sick leave as well as the states that are considering passing laws requiring it and what employers must do to be in compliance.