Software Development: Jack Holding
Four years ago Jack was on a zero hours contract stacking shelves, having dropped out of college. Now he is a Software Engineer with Shoreditch-based Manifesto Digital, and sees a long-term future in coding ahead of him.
"It is definitely a lifetime career", Jack explains. "At some point I may start my own company, maybe in the cryptocurrency sector. My skills give me the opportunity to do anything, I have all the technical skills to build the sites I would need."
At the age of 18 he undertook the Software Development apprenticeship at Happy Computers, focusing on the Drupal web development language and closely linked to local software companies.
"It was fantastic and has worked out great for me. You have to take the opportunities that you can and this programme certainly gave me that chance".
The original company that Jack did the apprenticeship with hit difficulties and he was made redundant. But with the skills he had learnt, he got a new position within a month and has just, at the age of 22, been Project Lead on a major web site.
Jack has made quite an impression. At last year's DrupalCon, the Drupal founder Dries Buytaert stated "the highlight of my week? Meeting Jack Holding."
Software Development: Muhammed Saddique Suaiman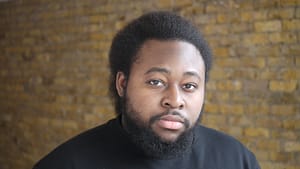 Muhammed had dropped out of school and had no GCSEs. "I had nothing to do and, to be honest, was a bit lost. But I was always interested in tech and decided to give the apprenticeship a go."
The Software Development apprenticeship at Happy Computes starts with a two week bootcamp.
"It was tough", explains Muhammed. "By the end of the first day you had to have a Drupal site up and running. I made really rapid progress. Its actually been easier in the job than in the bootcamp!
"I worked at Code Positive for the year of the apprenticeship. I was always one step out of my comfort zone, always being pushed to learn new things. But with the help and support I got, I've really learnt a lot."
"I feel so much more equipped. The apprenticeship has given me the skills and the possibility to do a job paying £50k. Whereas, if I hadn't done the programme, I'd probably still be walking the aisles at the local supermarket. I never want to go back to that."