Greater Birmingham Engage for Success Network heard an inspiring call from Chief Superintendent Sally Bourner from West Midlands Police (WMP) at our latest Share, Learn and Inspire Event in December.
"Our people matter the most" said Sally, who leads a team of 900 people working across the West Midlands. "Senior leadership is about helping our people to help the public." added the senior officer responsible for 900 employees including a contact centre team that deals with one call a minute to 999, 24 hours a day and 7 days a week.
Sally told delegates at the free breakfast event, generously hosted by Hays Recruitment in their sparkling new offices in Colmore Gate, that getting everyone engaged was key to succeeding. More so in a high-pace, public facing environment like policing.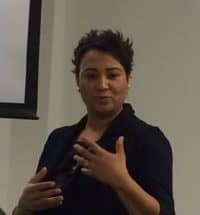 Amanda Young, Employee Engagement Manager at WMP explained how spending time with teams, interrogating data, identifying allies and creating the conditions for change were key to engaging people and raising productivity.
Making sure senior leaders were visible and available pays off, they argued, but finding bright people and celebrating their ideas and successes is vital to making an impact.
"It is absolutely incumbent on leaders to help all of their people to help others. And when people see that and want to get involved then you need to polish those diamonds and celebrate their successes." Amanda added.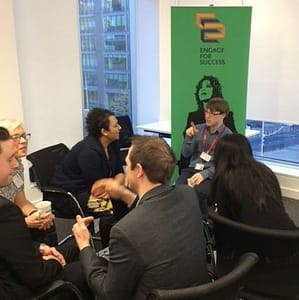 Detailed questions and answers and group discussions helped people to take away something specific to improve employee engagement as a result.
Founder member of the Greater Birmingham Network Fiona Anderson concluded the event by saying:
"Sally has shared with us a truly inspirational message about engagement. It's clear from listening to the discussions that many of you will be trying some new ways to engage as a result."