For managers and employers, handling absence from sickness is an inevitable part of staff management. With over one-quarter of employers reporting an increase in staff absences, it is crucial, now more than ever, for businesses to know how to manage sickness absence effectively. Failure to do so can have a detrimental effect on business.
Check out ACAS guidance for businesses and employers and assets (see below) on how best to handle sickness absence, and how to better support employees during their illness and their subsequent recovery and return to work.
Listen in to a special podcast episode where Paul Beard – ACAS' Area Director, Shriti Pattani – President of the Society of Occupational Medicine, and Alfie Payne – Managing Director of the Ape Group, unpack how to offer essential advice whilst sharing their firsthand experiences and best practices on how to better manage sickness absence.
Additionally, read ACAS latest guest blog by Dr. Kabir Abraham Varghese – Occupational Health Physician from London North West University Healthcare, about the misconceptions surrounding occupational health, including informing businesses of when and why to refer to them.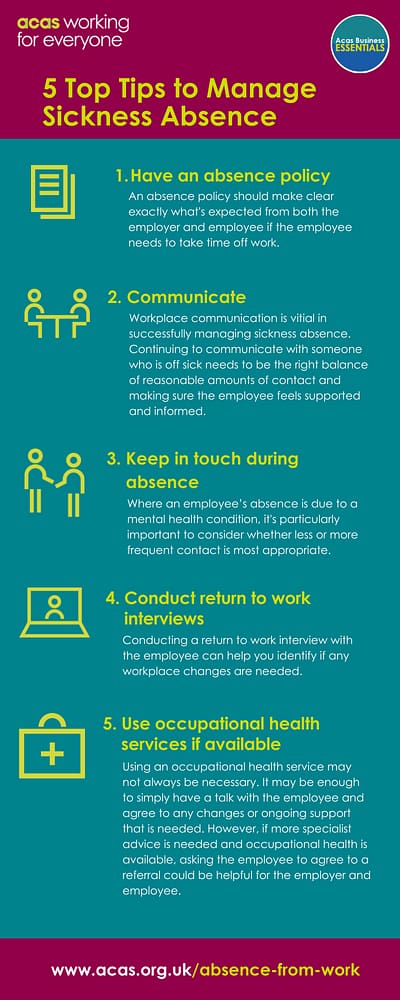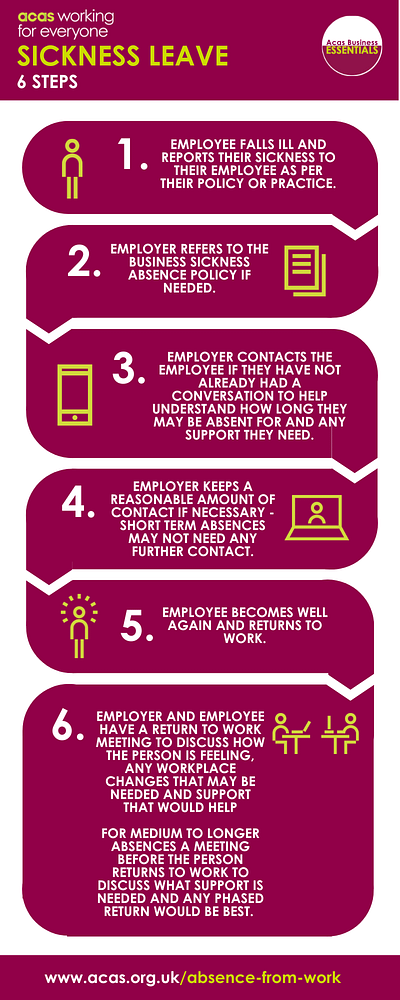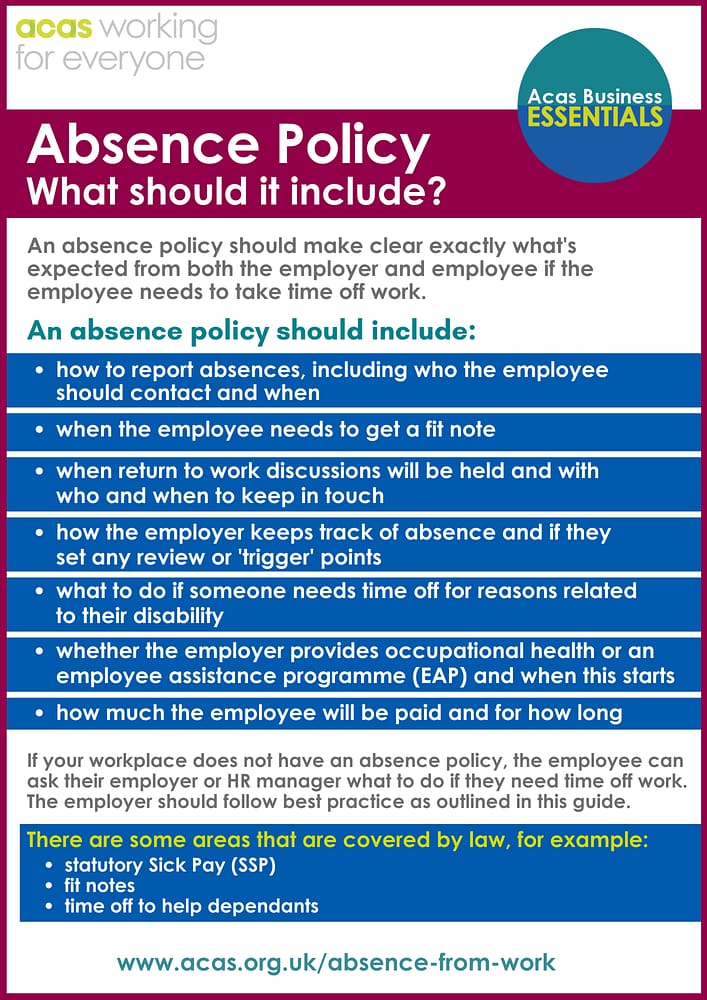 Author: Christine Adeusi – ACAS Communications Support Officer
Photo credit: Kristine Wook on Unsplash