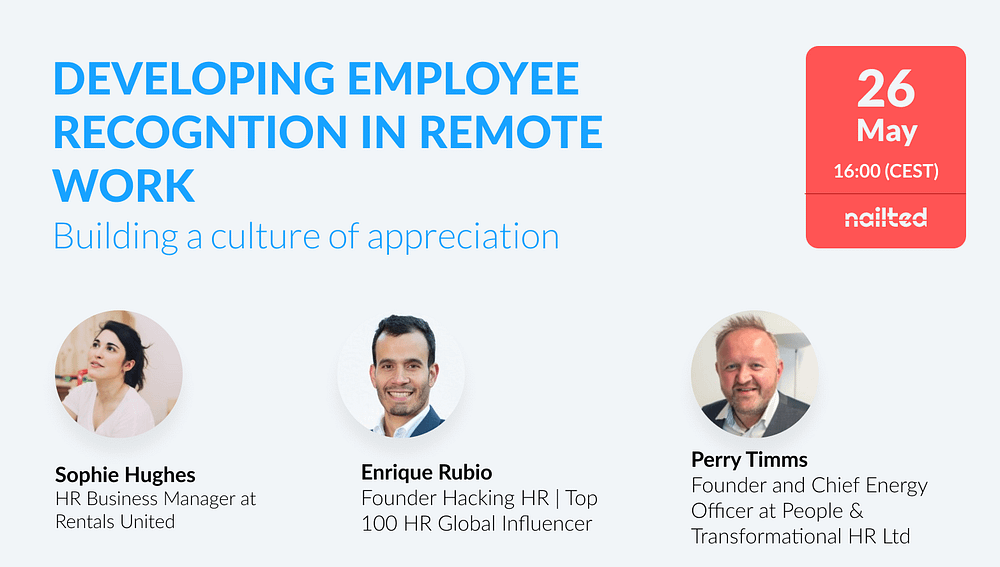 As companies continue to adapt to long-term remote or hybrid-remote working, managers and People & Culture teams should focus on their employees' well-being to prevent feelings of loneliness, lack of motivation, reduction in productivity or even, employee burnout.
Learn how to create, preserve and get the most out of employee recognition. Evolve to a better approach and improve employee engagement and employee satisfaction in the workplace.
💡 Our People & Culture experts will share best practices and knowledge on:
– How recognition has changed due to remote work and how to adapt to those changes.
– Its importance within the employee lifecycle as an under-utilized force for transformation and change.
– How to approach employee recognition depending on the group or on an individual level.
– How to promote recognition as an employee engagement tool within the workplace.
See you there! 👋
Nailted