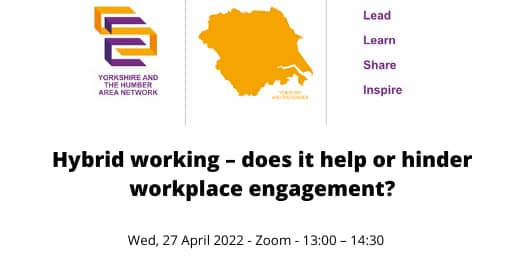 8 in 10 UK employers have reportedly adopted hybrid working since the onset of the pandemic. There is a general consensus that this systemic shift will improve flexible working and by giving employees the autonomy to choose where they work will make them happier – but does it?
Online Zoom event on Wednesday 27th April 1pm – 2.30pm.
Naomi Thompson Head of Organisational Development for Benenden Health has just completed an EMBA study on hybrid working in her organisation as well as the macro environment and will lead on the conversation around the many dichotomies that hybrid working brings to employee engagement.
The session will cover insights found from external research as well as case study within Benenden Health, their learnings and next steps.
There will be an opportunity to share successes and challenges within your organisation and learn from others too.