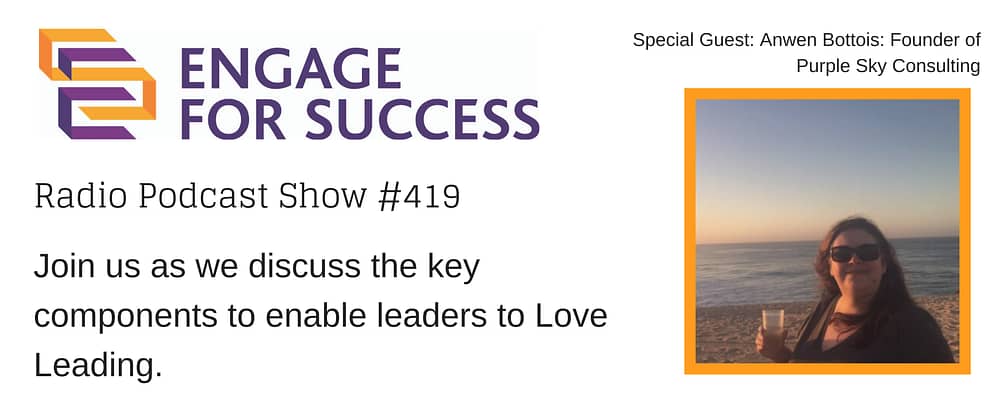 Special Guest: Anwen Bottois: Founder of Purple Sky Consulting
The last time we spoke with Anwen was in 2019 when she was the Associate Director, People Strategy leading the teams that were shaping the employee experience at the University of Salford.
We now speak to her as the Founder of Purple Sky Consulting. Anwen has created Purple Sky Consulting with the aim to enable Leaders to Love Leading.
Her new business is offering Leadership Development, People Team Developing, Coaching and Interim People Experience and Strategy Consulting. The core concept of Purple Sky is Love Leading.
Anwen believes that if leaders love what they do, if they really enjoy their people leadership responsibilities that this will enhance the experience of their team as well as enhancing the experience for the leader too.
During this session we'll explore the key components to enable leaders to Love Leading and Anwen will share her insight into what the recipe for success is for the leader themselves and the people teams supporting them. Anwen's been an HR generalist for most of her career but over time she has loved getting involved in more complex projects and change activities and she's passionate about HR and the role we play in change, transformation and delivering a successful business every day.
She's loving the opportunity of starting her new business and campaigns for a real Living Wage and is passionate about creating a more equitable, diverse and inclusive world.
Join us as we discuss the key components to enable leaders to Love Leading.
Listen Live (Archive Available)
Host: Jo Dodds