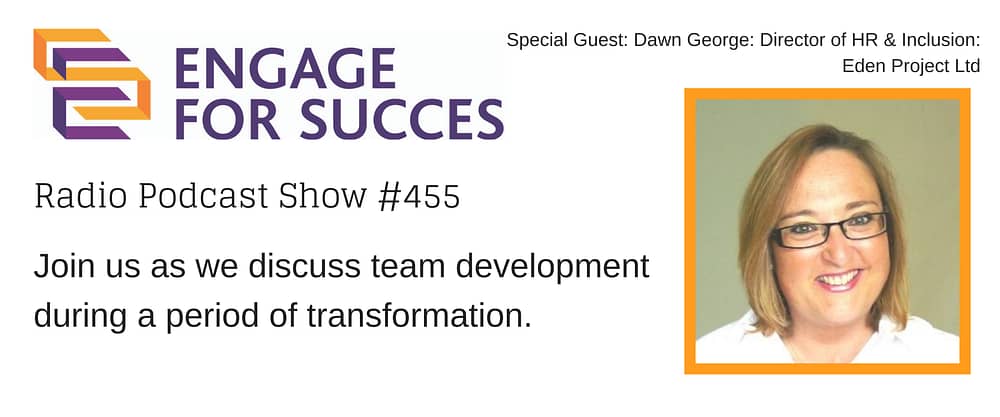 Special Guest: Dawn George: Director of HR & Inclusion: Eden Project Ltd
Dawn has been with the Eden Project in Bodelva since 2011 and is Director of HR & Inclusion for the organisation. Originally from Northamptonshire, Dawn has spent over 30 years building her career in HR and spent 15 years of this in senior management HR roles in the public and private sector, including 20 years with Carphone Warehouse/ TalkTalk and Aviva.
Most of you will know Eden as one of the largest employers in Cornwall (outside of Government led organisations), and Dawn has been a key part of the senior leadership team that has taken Eden through a period of restructure to its current position of strength within Cornwall following some turbulent times through Covid and a large organisational restructure that was required as a result of that.
Success would not be possible without an engaged employee team, so supporting and developing the Eden Team through this period of transformation has been crucial in the success factor. Eden Cornwall is regarded as the Mothership that all other activities stem from, meaning that we have to have the culture and engagement right at the core of all we do.  The expansion plans will include how we ensure we have this actively in place, living and breathing in all Eden's ventures at home and overseas.
Join us as we discuss team development during a period of transformation.
Listen Live (Archive Available)
Host: Andy Goram