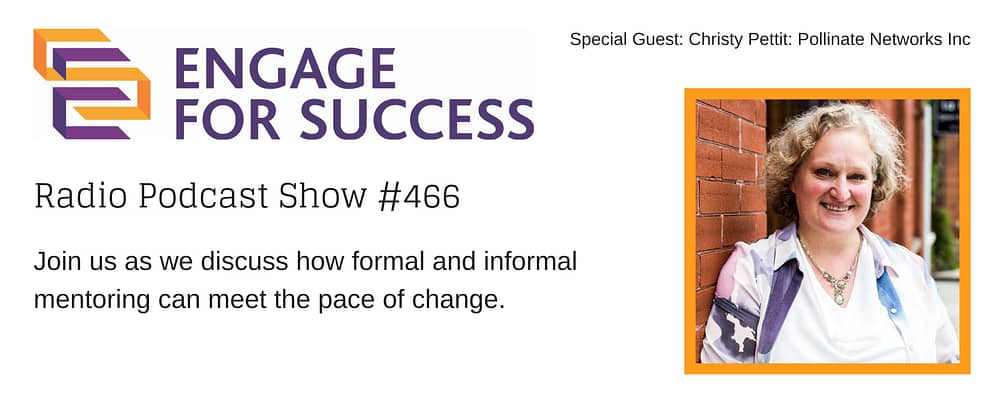 Special Guest: Christy Pettit: Pollinate Networks Inc
Mentoring is a key strategy for retaining top talent and stabilizing a positive culture. People want and need connection to each other to exchange knowledge, gain exposure, generate ideas, and stay inspired. Organizations need both formal and informal mentoring to meet the pace of change and to make talent development activities productive and rewarding. Mentorship offers a clear and cost-effective solution to dwindling employee engagement as virtual and hybrid work structures become more commonplace.
For 25 years, Christy has provided innovative leadership, expert advice and successful implementation of organizational effectiveness in companies worldwide. She consistently creates strategies that make a lasting difference within businesses, often doubling the value of their internal resources. An original thinker, Christy's career has involved supporting billion-dollar clients through transformation, and leading initiatives to increase employee engagement and success while decreasing overall costs.
Join us as we discuss how formal and informal mentoring can meet the pace of change
Listen Live (Archive Available)
Host: Jo Dodds