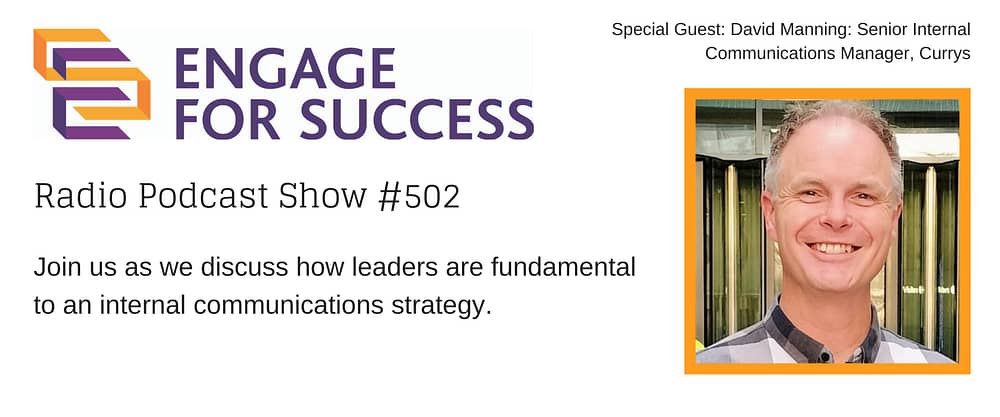 Special Guest: David Manning: Senior Internal Communications Manager, Currys
David Manning has been leading internal comms and employee engagement in large complex organisations for more than 17 years. His creative and inclusive approach and strong commercial understanding have helped shape and transform employee communication, experience and advocacy in organisations including Currys, BBC, Travis Perkins and Associated British Foods. Often described by his peers as habitually optimistic and instinctively curious (almost Ted Lasso-like), David has led high performing teams to improve executive level communications and help senior leaders become authentic communicators in times of change. He's also created memorable and engaging employee recognition programmes and events, and won a few awards along the way too.
Leaders are fundamental to the success of an internal communications strategy. They have the power to influence how employees feel about the company they work for, inspire them to win together, and motivate them to do their best for their customers. Over his 17 year career in Internal Comms, David has supported leaders at all levels to become better communicators by instilling greater understanding of how good internal communication and regular visibility will help the business thrive.
Join us as we discuss how leaders are fundamental to an internal communications strategy.
Host: Jo Moffatt