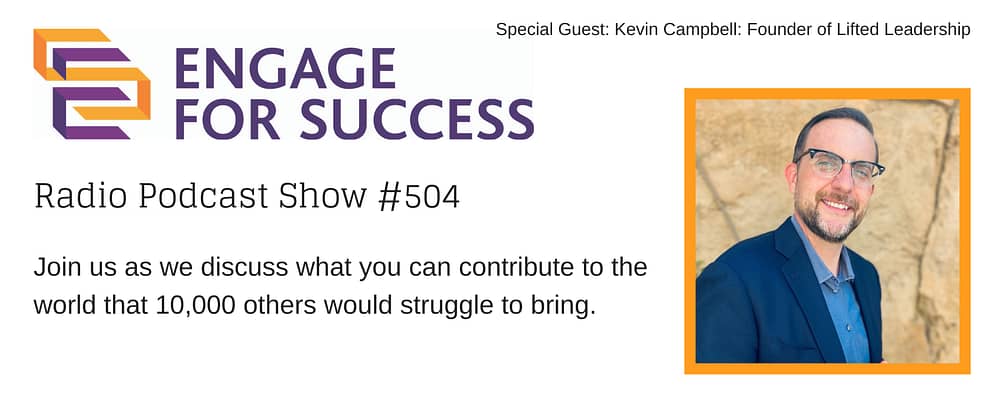 Special Guest: Kevin Campbell: Founder of Lifted Leadership
Kevin G. Campbell is an Employee Experience Scientist with Qualtrics and the founder of Lifted Leadership, a strengths-based executive coaching practice. In this show, he will talk about the power of answering the question: What can you contribute to the world that 10,000 others would struggle to bring? Kevin's spent the last fifteen years helping thousands of people do what they do best every day, and he wants to share the discoveries he's made along the way.
Kevin has an extensive coaching background, logging over 1,000 hours of paid executive coaching and workshop facilitation sessions. He leverages psychometric assessment tools and feedback techniques to identify and coach high-potential, highperformance next-generation leaders. Kevin holds a Master's in Organizational Psychology and studied under Mihaly Csikszentmihalyi, co-founder of Positive Psychology and the pioneer in recognizing the mental state of flow—the optimal experience of total engagement.
 Join us as we discuss what you can contribute to the world that 10,000 others would struggle to bring
Host: Andy Goram