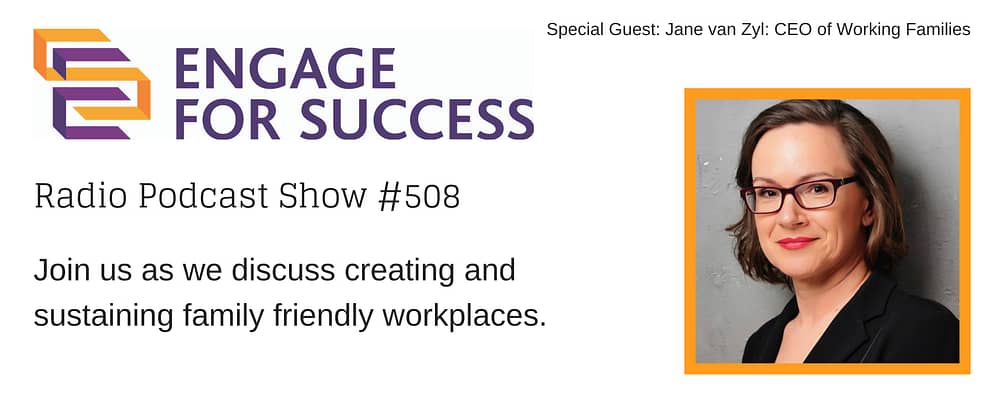 Special Guest: Jane van Zyl: CEO of Working Families
Working Families mission is to remove the barriers working parents and carers face in the workplace. They do this by empowering working parents and carers to understand and use their workplace rights, by supporting employers to create, build and sustain flexible and family friendly workplaces and by advocating for practical positive policy change.
The majority of the employer members employ more than 250 people. Coming into the charity in 2018, Jane's challenge was how to make the charity as flexible and family friendly as possible, while being aware they didn't have the same HR support or budget of the employer members they support. With the Senior Leadership team, they've introduced a number of different things to ensure the team feel valued, connected and informed. Some work better than others… it's always a work in progress.
Jane joined Working Families as CEO in September 2018. She has 18 years' experience working in the third sector and has held senior leadership positions at a number of UK charities, including Samaritans and Sands. She believes in the value of a fulfilling, balanced working life and its transformative power to create social connections, build self-esteem, and impact the wider community. She is a passionate advocate of equal opportunity for all. She spent her childhood in the UK (Norfolk) and South Africa (Cape Town & Johannesburg).
Join us as we discuss creating and sustaining family friendly workplaces.
Host: Jo Moffatt