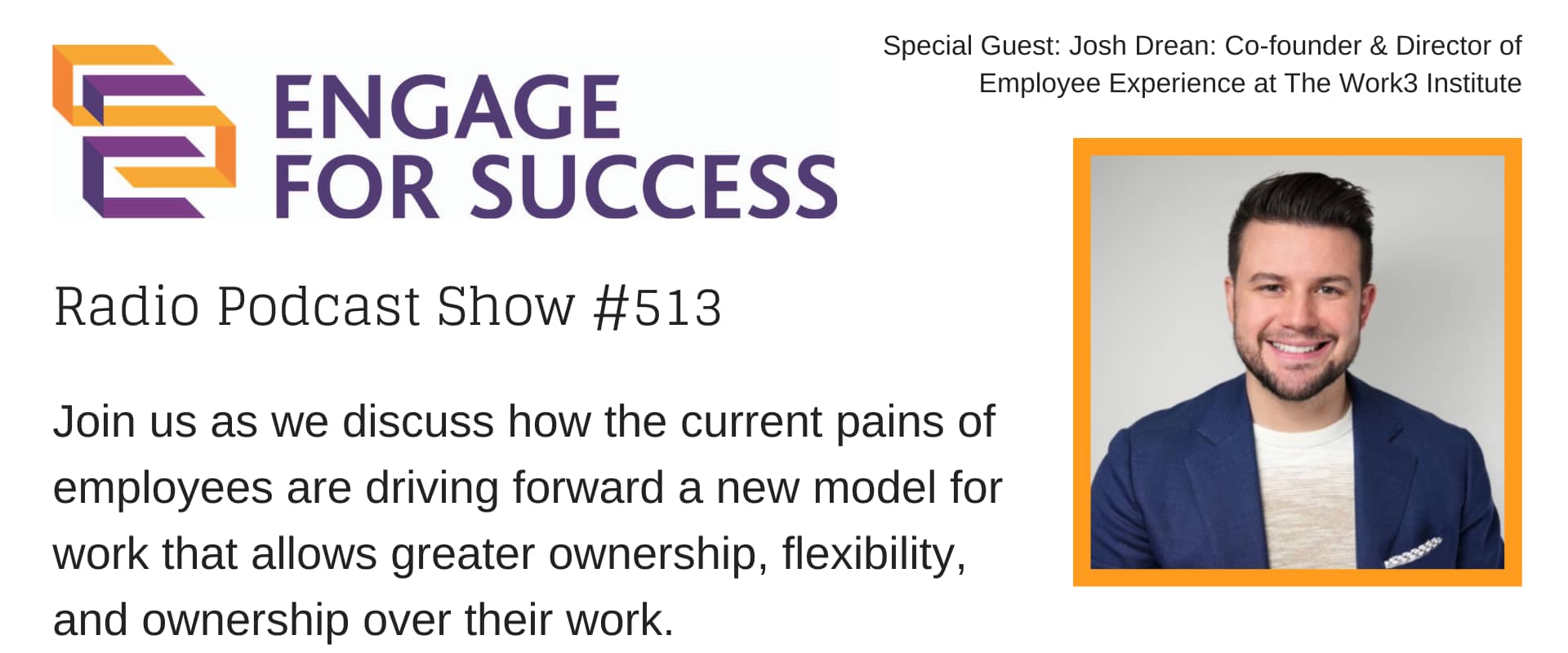 Special Guest: Josh Drean: Co-founder & Director of Employee Experience at The Work3 Institute
Josh Drean is Co-founder & Director of Employee Experience at The Work3 Institute, Web3 Advisor at the Harvard Innovation Labs, and Co-author of Employment is Dead (Harvard Business Review Press, 2024) He is an HR Transformation and Metaverse expert who marries web3 technologies with workplace strategies. As Co-founder of The Work3 Institute, a research, and consulting agency focused on human-centric digital transformation, Josh's aim is to help companies thrive in the rapidly changing world of work. Josh's work has been featured in Harvard Business Review, Forbes, Fast Company, and The Economist and he has made appearances on The Today Show, NBC, and FOX Business. He speaks internationally to bring market insights to digitalfirst leaders. Josh earned his undergraduate degree in I/O psychology and a masters degree at Harvard University, where he incubated and sold an HR Tech startup pioneering sentiment analysis in real-time.
To understand the impact of the Metaverse on the future of work, look no further than the current pains of the distributed workforce and observe the solutions a virtual world of work will provide. Realizing these possibilities will require an entirely new mentality. It's not about the antiquated concepts of employee engagement or even designing a better employee experience, that's like adding Ford Mustang car parts around a Model T chassis. The fundamental structure of work is outdated. We are clogging Industrial Age systems with Information Age speeds. The Metaverse and web3 technologies have the power to drive work forward new levels of productivity and growth by offering individual contributors greater ownership, flexibility, and agency over their work.
Join us as we discuss how the current pains of employees are driving forward a new model for work that allows greater ownership, flexibility, and ownership over their work. The future of work is decentralization.
Host: Jo Dodds