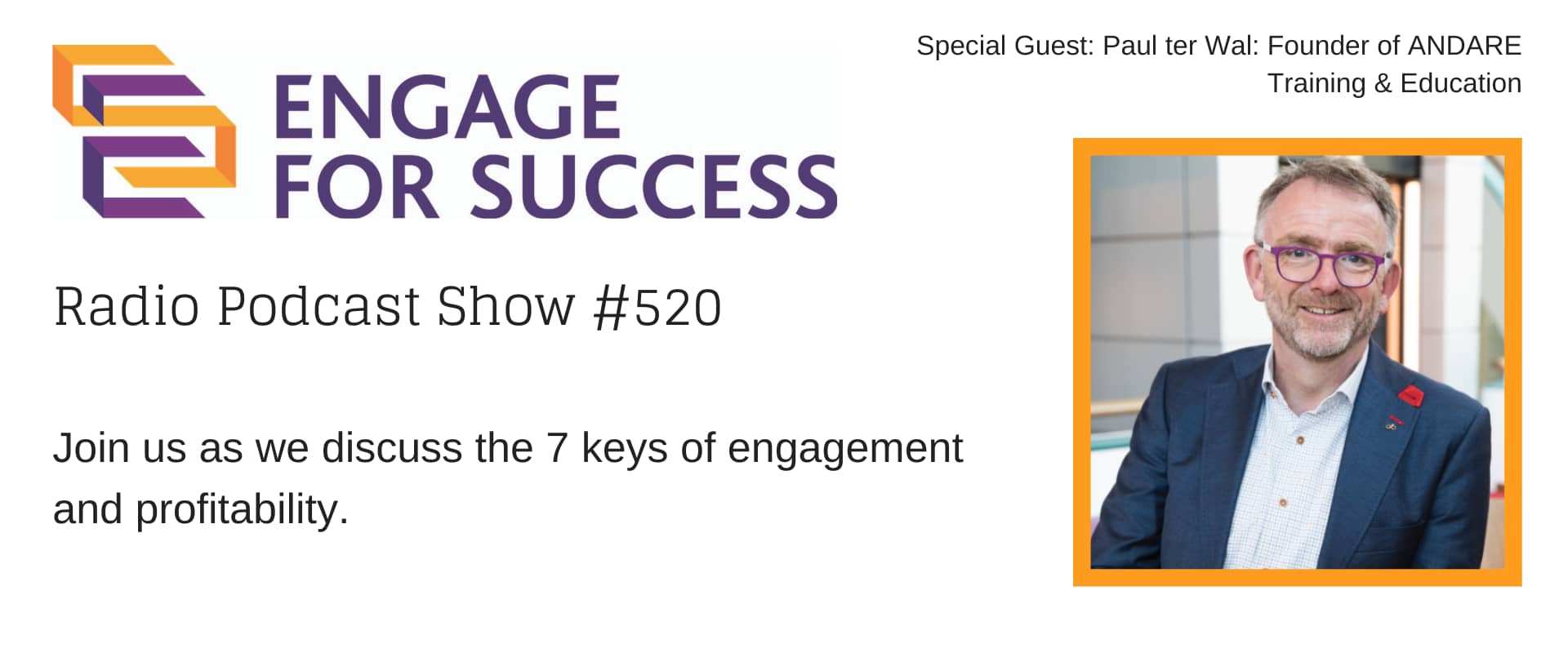 Special Guest: Paul ter Wal: Founder of ANDARE Training & Education
Paul ter Wal and his consulting company Team ANDARE make healthy businesses better with the belief that happiness makes money.
An organization expert with a lot of experience as a lawyer in the field of social security and employment law, Paul saw first hand the ways that social security failed human beings. He was surprised to learn that despite the millions of dollars and euros spent to support people when they become ill or disabled, nothing was invested to keep people employable and engaged. He was disappointed that no one was taking the time to ask workers what they needed to live a good life; not a million dollar salary, but a fair salary and support in healthcare and wellbeing.
22 years ago Paul left the legal side, and moved further into improving humanity. Leading with his core values, Paul now establishes consulting engagements that help companies identify and truly live their own values. He shows companies that when they see every employee's full potential, and facilitate them to achieve, absenteeism decreases while enthusiasm and productivity increases.
Join us as we discuss the 7 keys of engagement and profitability.
Host: Andy Goram