This conversation will explore how engaging managers, another of the four engagement enablers, pay attention to the emotional health and wellbeing of their team members.
Contributors: James Dalton (CEO E3i) is in conversation with Cath Bailey (Founder of Office Om, building wellbeing skills), Helen Iliff (trainee anaesthetist and founder of the #DistanceAware scheme) and Andries Pretorius (former Wales international rugby union player).
Sponsors: Engage for Success Wales wishes to thank CIPD Wales for sponsoring this conversation.
Cost: There is no cost; but we welcome donations to Daring to Dream, our charity partner. Daring to Dream is a charity (No 1190590) working to support the emotional health and wellbeing of patients in Wales.
Book your place: book your your ticket via Eventbrite. A link will be sent to registered attendees 24 hours ahead of the event.
Contributor Bios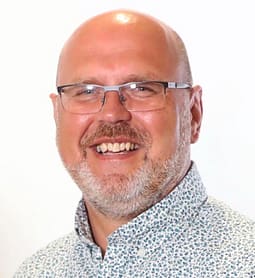 James Dalton MCIPD FCILT is  CEO of E3i, an innovative people consultancy and the creator of his 3E methodology, James has worked with organisations in all sectors to engage, enable and empower through their people – across learning and development, change management, employee engagement, process transformation, leadership development and cultural realignment.
As an expert in creating and running bespoke learning and development solutions, as well as in employee engagement, James has helped many businesses take their performance to the next level.
James focuses on 'The Why' of work – and how organisations can truly connect and deeply engage and drive transformation with everyone in their enterprise, for better performance and the good of all.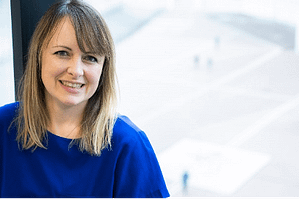 Cathy Bailey is the Founder and Director of Office Om, which she created to tackle the issues of stress and physical inactivity in work and beyond. Office Om uses a unique, innovative and evidence-based blend of yoga, counselling and positive psychology inspiring people to be happier and healthier. Cathy loves working with individuals and organisations, creating improvements in physical, emotional, and mental health. Her professional development as a counsellor and yoga teacher was rooted in her own life experience and integrated to deliver impact. Cathy has worked both with and within a wide range of organisations, including being a Wellbeing Officer at Cardiff University and a Staff Counsellor in the Civil Service, and previous voluntary roles with Cruse and the Festival Samaritans. Cathy is passionate that everyone develops both their proactive and reactive wellbeing skills to help themselves and others thrive.
Helen Aiofe Iliff graduated from Cardiff University School of Medicine in 2016 and chose to stay in Wales for her post graduate training. Due to COVID-19 she has taken some time out of her anaesthetic training programme and she is currently working as the Medical Director Fellow in Cwm Taf Morgannwg University Health Board.
As a Bevan Exemplar, (cohorts of practitioners working with the Bevan Commission, who are translating prudent healthcare into practice) Helen aims to promote innovation in healthcare.
During COVID-19 with support of her Bevan mentor Baroness Finlay of Llandaff, she led the #DistanceAware initiative which has been endorsed by Welsh Government and the Department of Health and Social Care in England.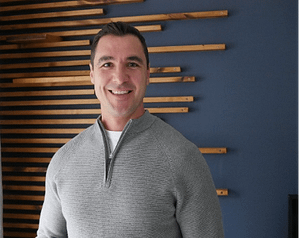 Andries Pretorius is a former Wales Rugby international and Cardiff Blues captain who has since gone on to work with some of the top coaches and athletes in the world. In 2016 following the completion of his Masters' degree in Business Psychology Andries conducted research in high performance teams across New Zealand, Australia, South Africa, France and the UK. Upon his return he was head hunted to become the CEO of the Professional Rugby Players Association in Wales where he played a pivotal role in both the re-establishment of the association as well as an expansion project that yielded significant results. For example, in 2016 only 27% of professional rugby players in Wales were actively engaged with personal development activities. By 2019 this had increased to 87%. His particular areas of research include mental wellbeing, wellbeing in the workplace and future technologies.
Andries has a unique background that allows him to engage with people in a truly inspiring way. He currently develops wellbeing and personal development programmes for organisation in both the public and private sector, using insights from the fields of neuroscience and behavioural economics.