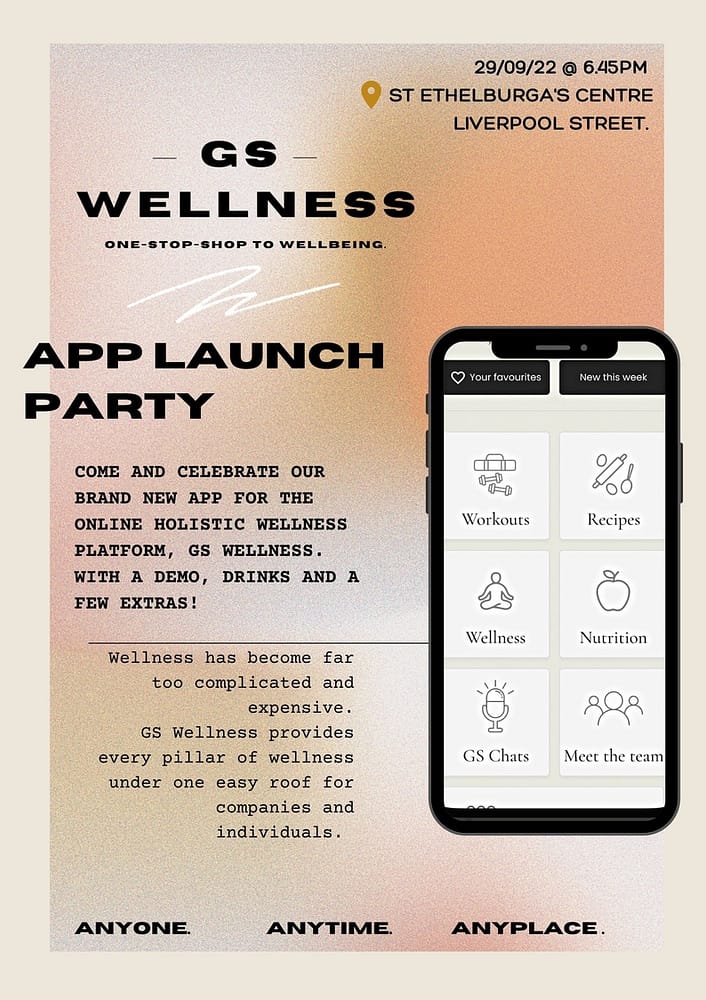 Come and join us to launch our new app version of our well-being platform. Experience holistic wellness under one easy roof.
The GS Wellness brand has been growing over the last couple of years, and with increased demand and useability we have taken the leap to create an app offering both individual and business members solutions to all their wellness needs.
We are confident that our product is game-changing in the well-being industry, making wellness inclusive, accessible, and cost-effective for everyone.
Georgie founded GS Wellness after working with many time-poor, burnt-out executives. Having been in the industry for over 10 years, she realised that looking after both mind and body had become detached and overwhelming. The platform was launched with the aim to offer members all key elements of wellness in one place.
GS Wellness already works with a number of clients who we are proud to say have `extended their membership year after year. Many businesses have seen the benefits of their employees using the platform.
Says Georgie:
"The app has been years in the making and we are proud to finally share this special product with you.
Come and see what the fuss is all about at our dedicated launch party."
GS Wellness Team.