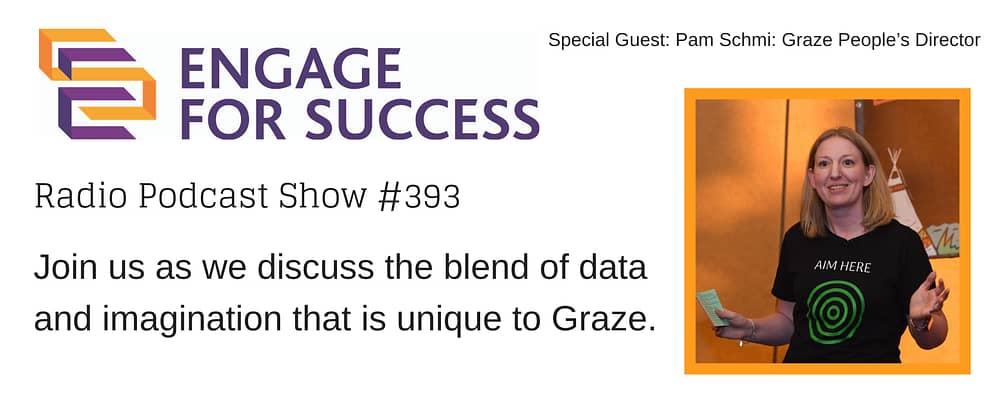 Special Guest: Pam Schmid: Graze People's Director
Pam is super keen on 2 things, people and food! She loves values led organisations where she feels she can make a difference.
She has been at graze for nearly 2 years as the People Director. The best thing about working for Graze are the people and the endless snacks. Since joining the company, she has been driving an agenda of enhancing the engagement & commitment, clearly supporting the teams through the challenges of COVID and really dialling up the performance culture, through a data driven, but people centric approach. They recently launched new values which really talk to the culture of graze, with an eye to the stretch they want to achieve as a company.
Prior to working for Graze, Pam did a good stint at Kerry Foods across various roles supporting commercial and head office functions. Highlights include; firstly, working on company values and the Kerry story, to bring these to life with people that felt like family. As well as the work partnering with the functional teams, driving core capability and behaviour change. Pam learnt that positive energy and enabling small teams to make a big difference on key business topics in their way, amplifies the change you are making.
Join us as we discuss the blend of data and imagination that is unique to Graze.
Listen Live (Archive Available)
Host:  Jo Moffatt