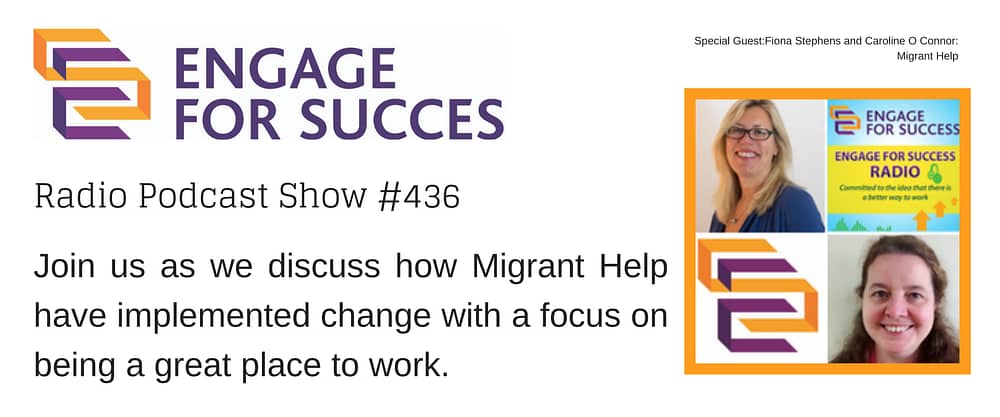 Special Guests: Fiona Stephens and Caroline O Connor: Migrant Help
Caroline joined Migrant Help in March 2017 as the Chief Operating Officer and became the CEO in January 2020. Her focus, integrity and commitment ensure that Migrant Help is able to do the most good it can for our clients.
Her background is in finance and operations, her last position before joining Migrant Help was Finance and Operations Director for a children's hospice in London. She studied economics and law, later moving to finance and accountancy.
Fiona joined Migrant Help in September 2019 as HR Director. She is responsible for all things people in the organisation, in particular the delivery of the people strategy and creating a 'Great Place To Work' at Migrant Help.
Fiona has had a long and varied career in the public sector including the civil service, NHS and the British Council. Holding an MBA and MCIPD, she has worked in HR, organisational development, change management and internal consultancy her whole career.
Join us as we discuss how Migrant Help have implemented change with a focus on being a great place to work.
Listen Live (Archive Available)
Host: Andy Goram