Please note that events are moderated so there may be a delay between you posting it and your event being live on the site.

Radio Show #471: Teaching Team Building and Communication Through Video Games
12 December |5:30 pm

-

6:00 pm

GMT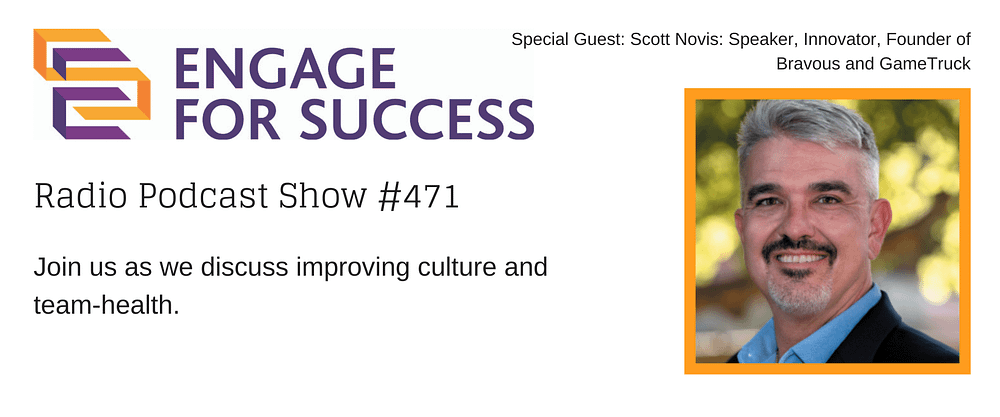 Special Guest: Scott Novis: Speaker, Innovator, Founder of Bravous and GameTruck
Scott Novis is the founder of Bravous, a company that is helping businesses with remote teams increase engagement by hosting fun workshops that improve culture and team-health. Scott comes from an eclectic background of professional influences; he has two engineering degrees, spent decades as a video game executive, and worked as a Disney executive before leaving to found GameTruck, the leading national franchise company best known for its video game birthday parties.
With more companies going to remote work, employee disconnection is at an all-time high.  Bravous provides fun workshops that improve culture and team health, and they do it with video games!
Scott focuses on helping breakdown the barriers of isolation using video games by using them as a tool for connection. Whether a group of college students trying to make friends, or a team of remote workers who have been isolated by their new working conditions, Scott believes video games can help. Technology does not have to be isolating. Managed effectively, it can be a platform for transformation, change, and yes, even friendship. Along with the social video game events, Bravous aims to take the boredom out of traditional training with their revolutionary take on a team communication workshop, Culture Kitchen
Join us as we discuss improving culture and team-health.
Listen Live (Archive Available)
Host: Andy Goram
Related Events