Romance in the workplace
If you happen to be dating someone from your place of work, then you're not alone – according to a survey of 2,000 people by Ladbrokes Bingo, 22% of the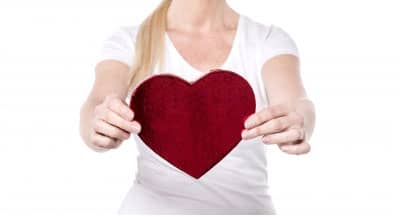 population found their most recent love within their working capacity. Given that most of us spend such a huge part of our lives at work, it's only natural that you might get a little hot under the collar around certain people.
23% of respondents aged between 35-54 years old were most likely to become involved with a colleague, which is 5% than their younger 18-24 year old counterparts at 18%. Rather tellingly, the survey also revealed that the majority of those that did become romantically linked to a colleague are currently single.
So whilst it's clear that a large number of relationships begin and end in the workplace, where does this leave employers? Whilst a genuine office romance can lead to a positive environment and happy, productive staff, when it all goes wrong, it is often the employer who is left to pick up the pieces and mend the broken hearts.
The problems can escalate even further when adulterous affairs occur, especially when this involves a member of staff in a managerial or supervisory role. So what can you do to protect your company and employees from a negative and potentially damaging workplace environment?
Manage romantic relationships in the office
Well, the best way to go about this is to have a policy in place way before romance even blossoms – prevention is better than cure, as they say! Terms and conditions surrounding workplace dating etiquette are perfectly common in this day and age, so don't feel like you are being unreasonable by having your own set for the workplace. Here are a few things to consider when writing them:
Ensure your employees agree that any such relationships must not have an effect on their day-to-day working environment
Advise those in managerial and supervisory roles to act professional at all times and think twice before starting such a relationship, otherwise their role may be jeopardised
Advise that a meeting may be held with those involved with one another to ensure they do not have an adverse effect on the business and those around them
If you are in the situation where you must separate a couple who have recently broken up, ensure that you are not leaving yourself open for discrimination (e.g. demoting one in order to move them to a different part of the business)
Exactly how you enforce such a policy will depend upon the industry or the size of your organisation, but if you're unsure, then look into the policies that similar companies have in place. If you've done everything possible to consider the needs of all employees, then you will not be accountable for anything that might go wrong.
Having such guidelines in place will also help drive an open and honest culture amongst your workforce and keep your staff happy too; unless of course they break-up, in which case the ball is in their court to ensure that even though they may have parted ways, they can still professionally work together as one.
Survey conducted by Ladbrokes Bingo.
Image courtesy of cuteimage/ FreeDigitalPhotos.net