AQ magazine is a quarterly digital internal communications magazine that is available on desktop, tablet and mobile, produced by communications agency, Sequel Group.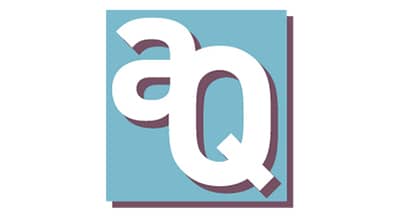 The Summer 2014 issue has a big focus on engagement, with articles including:
An interview with David MacLeod and Nita Clarke from Engage for Success on the future of engagement, whether they think engagement now comes as standard within organisations and if communicators have 'engagement fatigue'.
Where in the world (are the most engaged employees)?
We can learn a lot from looking at engagement around the world as Gallup did in its State of the Global Workplace Report 2013. They found that worldwide "87% of workers are 'not engaged' or 'actively disengaged' and are emotionally disconnected from their workplaces and less likely to be productive." The implication is that many workplaces are failing to get the most from their staff. We've pulled key findings to see what we can learn from different countries' employee engagement successes and failures in the workplace.
Sporting engagement – taking our lead from event volunteers
When people think back to London 2012, it's not just the incredible athletes or the Olympic Park that spring to mind. It's also the Games Makers – on brand, on message and fully committed to the Olympic ideals, their contribution to the smooth running of the Games was nothing short of inspirational. AQ looks at what communicators can learn about engaging volunteers.
It's all a juggling act
Everyone works on behalf of clients – whether you are working for external clients who are outside of your organisation or figures within your own company. AQ looks at the best way to manage these client relationships.
The regular and popular features – Best of the blogs and Things we like.
AQ is part of the Association for Strategic Practitioners in Internal Communications (Aspic), a networking group of over 1,200 members who debate key industry topics on LinkedIn and meet quarterly for breakfast seminars in London.
If you'd like to know more about AQ magazine or Aspic please email Sally Longstaff.