Remote work is nothing new, but it's proven to be a challenge for employers who've never managed large remote teams before.
Thanks to COVID-19, this is now the new norm — more people than ever (on all continents) work from home.
In America, only 17% of workers were operating remotely 5+ days per week (pre-pandemic). Today, 44% of employees are working from home full-time.
And it's a challenge for both employers and employees, especially when it comes to maintaining communication and productivity.
But with the help of technology, you can get through it.
Let's take a look at some of the methods (and tools) you can use to improve your remote team's work performance.
#1 Insist on getting feedback from your team
What are the most common complaints your remote team has about work?
Is there confusion about tasks and roles?
Or maybe they dislike some of the tools and systems you're using?
The only way to know is to ask.
To save time, you can implement an employee feedback system to quickly identify issues before they turn into significant problems.
There are tools designed specifically for this — like ContactMonkey. It offers real-time employee feedback in the form of two-way (but anonymous) conversations.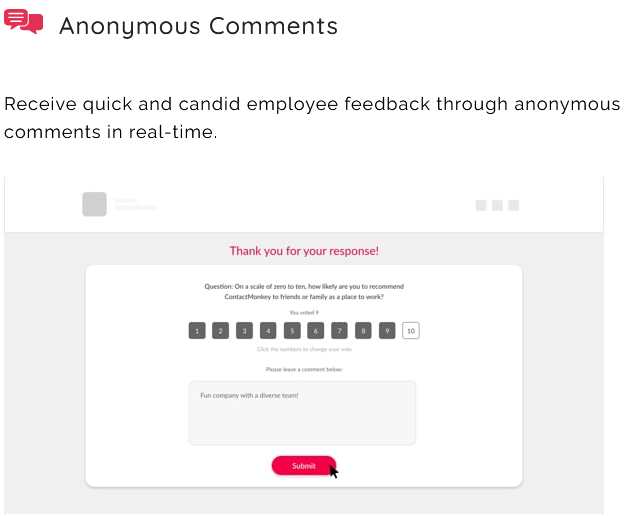 Use it to create pulse surveys and issue them regularly to stay abreast of the challenges your remote team faces. Or it can double as an internal comms system to ensure your employees are always in-the-know of what's happening in the company.
#2 Automate tasks and improve workflows to boost productivity
How many hours per day does your team waste on mundane, tedious tasks? And when's the last time you improved your project workflow?
You can't expect your remote team to be productive if they're stuck performing dull and/or time-consuming duties. There's a good reason for the rise in automation tools:
Businesses are looking to streamline their workflows so employees can focus on revenue-generating responsibilities.
So finding platforms to automate everyday tasks your team performs is vital.
For example, if you're an ecommerce business struggling with taking orders, you can use a tool like inFlow to automate the purchasing and reordering process (including tracking inventory).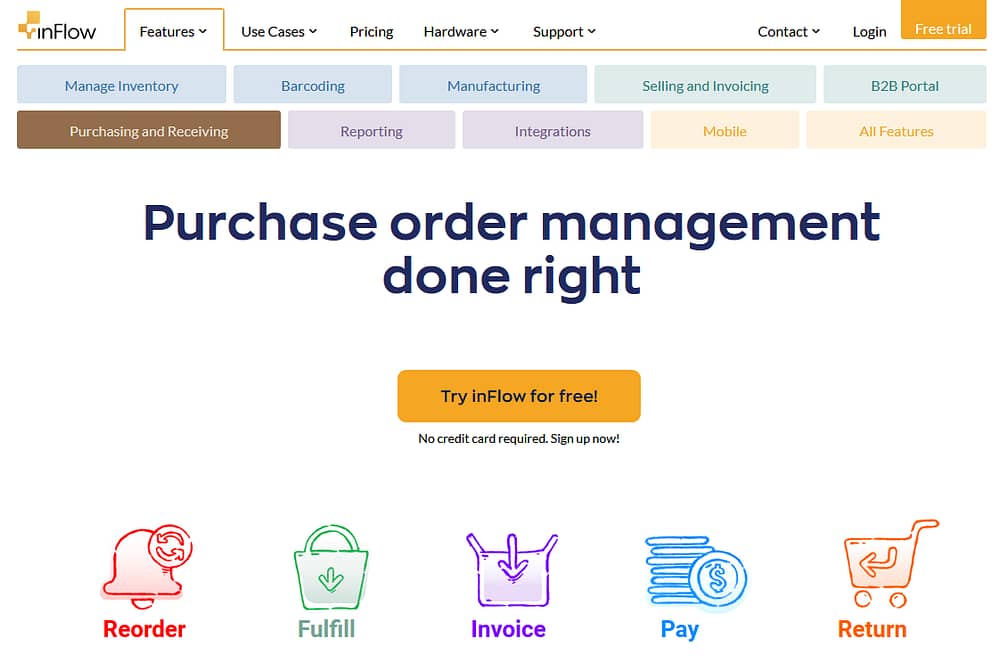 And for remote sales reps who need to remember dozens for various platforms, you can use password managers to help ease the login process, or prevent lost passwords.
Automation tools help further analyze your current methods and identify opportunities of improvement. These tools typically include actionable insights to optimize your pipeline and enhance your team's productivity.
#3 Encourage continued learning to enhance skills
Continuing the education of your employees is always a win-win. It improves your workers' skills so they can do more for your company (and its bottom line).
Pre-pandemic, companies would host on-site seminars and workshops to improve employee skills. But now that you've gone virtual, how do you pull this off?
Well, there are multiple ways you can do this, thanks to online courses and tutorials. One option is to use external courses to improve your virtual workforce.
You can find courses on all sorts of skill sets, such as coding, data analysis, and project management.
Let's say you have many clients who speak another language. In this case, teaching your employees bilingual/multilingual skills is vital. Lucky for you, there are online language tutoring services for that.
However, suppose you have complex tasks that require internal training. In that case, you can invest in making your own video tutorials. For instance, if you run a warehouse with cobots or other advanced machinery, you can create video lessons covering safety measures unique to your facility.
#4 Grow a team community with a virtual water cooler
Having a way to wind-down midday is what lunch and water cooler breaks are all about. Although your team has more flexibility in choosing when they eat and take breaks, they still lack the environment that only water coolers provide.
Mingling with co-workers helps to build relationships and ease tensions team members share.
Duplicating this is possible using virtual communication tools like Slack, where you can develop channels for work (and water cooler chatter).
Or you can get creative and find ways to ease stress off your workers. For example, you can host an internal podcast that shares company news, thought leadership, career tips, and non-work-related advice.
Sure, newsletters can do this, but how many employees read them (especially now that they're remote)? Podcasts are popular and easier to consume because you can listen as you work.
It can also grow company culture and give your team something to discuss during their water cooler breaks.
#5 Invest in your team's mental and physical wellbeing
A healthy team is a happy team — or at least, that's the way it's supposed to go. When you have a team of tired, sickly people, then you can't expect them to be energetic enough to even attempt to overachieve at anything.
In fact, folks battling insomnia are 56% more likely to have impaired work performance. And those with anxiety or depressive disorder are more likely to miss work.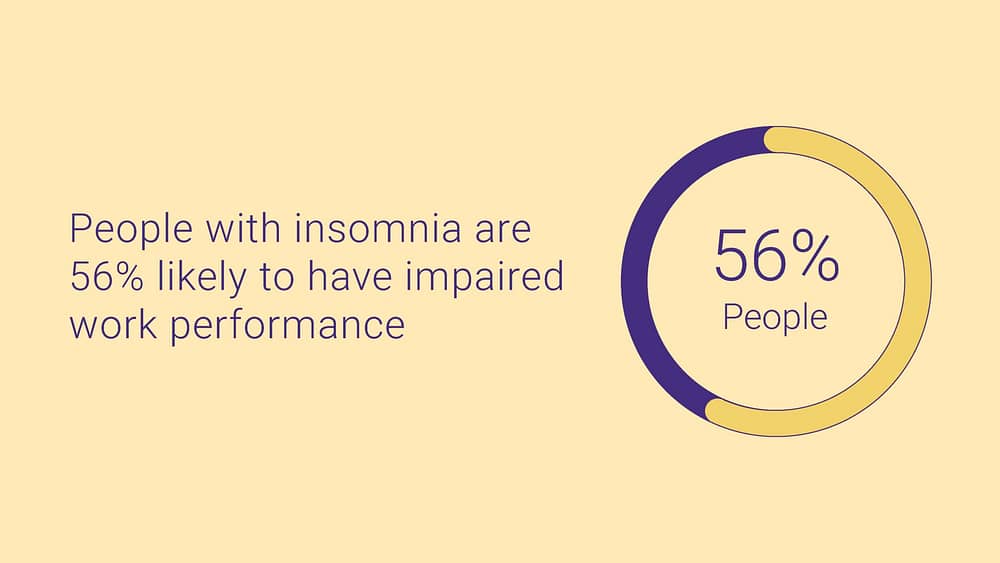 This is why more companies are investing in the mental and physical wellbeing of their employees.
There are several ways you can do this:
Offer health and wellness training
Provide access to a therapist
Promote nutritious eating habits
Reward employees for making healthy lifestyle choices (i.e., quitting smoking)
Creating monthly fitness goals with a leader board
These are all excellent options and are worth at least a vote from your remote team.
Offering wellness programs is a way to show your workers you care. And it enables them to perform better so your company can continue striving forward.
Then to top it off, you can ensure your remote team has access to health and life insurance policies to protect themselves and their families.
Conclusion
Finding ways to improve the work performance of your team isn't rocket science. You just need to get input from your employees and implement methods and benefits to improve their productivity.
Author: Ezekiel has a special affinity with numbers and patterns, on top of being a natural at PR. This gives him the edge when it comes to SEO analytics and advertising strategy.
Photo Credits: Manny Pantoja on Unsplash