How can we learn from nature to embed long term, authentic and meaningful cultural change in our organisations and teams? Time for action? And, are you in?
The well documented human-nature connection goes beyond well-being to addressing climate change and making working life better through culture change.
You may have come across the word 'biophilia' by now. A term brought to prominence by EO Wilson, who was a major proponent of the human-nature connection. Wilson (who sadly passed away last year) hypothesised that as humans we have a natural affiliation with nature — it's where we feel safe, sheltered, where our stone-age selves with stone-age brains would have lived, worked, sought nourishment and livelihood.
Biophilia comes in many forms and is often associated with architecture and design. Think anything from authentic nature such as gorges and ravines, human-made parks to indoor lighting, air flow, nature mimicry and plants.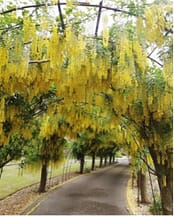 It makes perfect sense doesn't it, that we feel good in nature. And people generally describe their favourite places as being in nature — a garden, near water, greenery etc. (Korpela and Hartig, 96).
Our human need for nature links to restoration theories which bring together the concept that nature elicits feelings of being away; fascination; coherence (opportunity for reflection with fewer distractions); and compatibility (appreciating the environment). People feel significantly and substantially happier outdoors in all green areas than in urban environments (McKerron and Marouto, 13) and connection to nature can have positive outcomes on our psychological and social well-being. People report better moods, lower anxiety, less rumination, lower negative affect in nature compared with urban settings (Aspinall et. al. 2015). Even considering the effect of simply exercising — which we also know is good for us — is even better for us in nature.
Studies have shown how being in nature can offer positive mental and physical health outcomes (Lee et. al. 2014) — think forest bathing (shinrin-yoku) and its links with lower heart rate, balanced cortisol levels, better cardiovascular activity. Being in nature is also linked to kindness and generosity.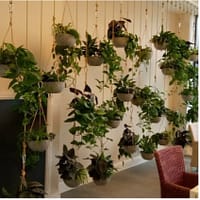 For many of us, despite its obvious intense challenges, the COVID pandemic further reinforced our positive connections with nature. One study by the University of Cumbria found that 72% women and 60% men spent time in nature during the throes of the pandemic in the UK. The study also found an increase in nature images on social media content during the peak pandemic. And 70% of participants reported feeling more likely to notice nature in local areas in future. An on-going Nature Survey by Natural England, with over 2000 respondents, is reinforcing this finding.
Our connection to nature has the potential to reshape our personal values and promote pro-environmental behaviours. In their meta-analysis of 24 studies, Whitburn, Linklater, Abrahamse (2019) found positive and moderate associations between connection to nature and pro environmental behaviours — with the strongest correlation being in children – "Facilitating a stronger connection to nature may result in greater engagement in pro-environmental behaviours and conservation…".
A Korean study by Chen, Tu and Ho (2013) suggests that while horticultural activity is seen as leisure time, it increases positive mood, improves social relationships and improves the environment.
In the workplace
The case for nature and our collective and individual well-being is profound. And, like me, you may also be compelled by the findings of Sop Shin et. al. (2007) and Benfield et. al. (2015) —having views of nature while working/studying will reduce stress at work and improve grades at school. I'm hopeful about the growing prevalence of forest schools and outdoor learning for young people. We also know that indoor plants reduce harmful VOCs (found in many cleaning products and pains/varnishes) and can enhance feelings of job satisfaction.
On a practical level we must remember that people across the world have been working and continue to work in conditions with no natural light, globally we're migrating more and more to urban areas, and consuming mass media as our favourite leisure activity. We are, more than ever, suffering with nature deficit disorder and there is a mismatch between our innate human needs — remember our stone age brains — and the way we live our lives.
We spend a lot of time at work. I believe that organisations and education establishments can support our connection to nature in their values and culture. The obvious ways are by advocating and enabling access to outdoor nature during a working day and bringing indoors elements of nature to the workspace where possible.

On a deeper level The Biophilic Organisation (Jones, 2016) gives us a framework for organisations to get beyond individual benefit and organisational profit and offers a new perspective to achieve corporate sustainability. Think rituals, symbolic practices, language and building design alongside self-managed teams, acknowledgement of sub-cultures and ever-evolving ways of doing. But don't just think it. It's time to do it.
We know from management literature that most well-being interventions only scratch the surface of what people really need and that workplace culture is everything. Like you, I feel ready to ditch the status quo and think differently about how we live and work – for us, our communities, and our planet.
Reconnecting our working lives with the lives we should be living is now paramount. People are leaving employment in their droves. The talent shortage is greater than ever. Many workers are disillusioned and have lost faith in their employers. The word vocation is now perceived by some in vocation careers as an excuse to pay and reward less. Recent global, and local, events weigh as heavy reminders of how volatile and delicate we are as a species. Our planet may survive but life for us humans who live on it is more and more precarious with each rotation around the sun.
So, my call to action is twofold.
Firstly, become a role model for the behaviours and values of biophilia – the human-nature connection. Normalise walking meetings/coaching, bring in (live) indoor plants, create staff allotments or gardens. There are many practical low-cost, high impact activities you can do to generate this. This is the easy bit. Secondly, join up with likeminded people to generate workable, practical, sector and industry-wide solutions to positively impact the only well-being intervention that truly matters – culture change.
This is our chance to shake up the way we work.
Author: Naomi Birch
References
Aspinall P, Mavros P, Coyne R, et al (2015) The urban brain: analysing outdoor physical activity with mobile EEG. British Journal of Sports Medicine; 49: pp. 272–276.
Benfield JA, Rainbolt GN, Bell PA, Donovan GH. Classrooms With Nature Views: Evidence of Differing Student Perceptions and Behaviors. Environment and Behavior. 2015;47(2):140–157
Chen, H.M., Tu, H.M. and Ho, C.H. (2013) Understanding Biophilia Leisure as Facilitating Well-being and the Environment: An Examination of Participants' Attitudes Toward Horticultural Activity. Leisure Sciences an Interdisciplinary Journal [online]. 35 (4), pp. 301–319
Dijkstra, K., Pieterse, M.E. and Pruyn, A. (2008) Stress-reducing effects of indoor plants in the built healthcare environment: the mediating role of perceived attractiveness. Preventive Medicine [online]. 47, pp. 279–283.
Kaplan, R. (1993) The role of nature in the context of the workplace. Landscape and Urban Planning [online]. 37 pp. 193–201.
Kaplan, R., and Kaplan, S. (1989). The experience of nature: A psychological perspective. New York: Cambridge University Press.
Korpela, K. and Hartig, T. (1996) Restorative qualities of favorite places. Journal of Environmental Psychology [online]. 16, pp. 221–233.
Jones, D.R. (2015) The 'Biophilic Organization': An Integrative Metaphor For Corporate Sustainability. Journal of Business Ethics [online]., pp. 401–416.
Lemmey, Tania (2020) Connection with nature in the UK during the COVID-19 lockdown. University of Cumbria, Carlisle. (Unpublished) https://www.cumbria.ac.uk/about/news/articles/articles/university-research-records-new-love-of-nature-during-coronavirus-lockdown-.html
Lottrup, L., Grahn, P. and Stigsdotter, U.K. (2013) Workplace greenery and perceived level of stress: benefits of access to a green outdoor environment at the workplace. Landscape and Urban Planning [online]., pp. 5–11.
MacKerron, George and Mourato, Susana (2013) Happiness is greater in natural environments. Global environmental change.
Nieuwenhuis, M., Knight, C., Postmes, T. and Haslam, S.A. (2014) The relative benefits of green versus lean office space: Three field experiments. Journal of Experimental Psychology. 20 (3), pp. 199–214.
People and Nature Survey (2020) [online]. London: Natural England. Available from: https://www.gov.uk/government/statistics/the-people-and-nature-survey-for-england-monthly-interim-indicators-for-october-2020-experimental-statistics
Smith, A., Tucker, M. and Pitt, M. (2011) Healthy, productive workplaces: towards a case for interior plantscaping. Facilities [online]. 29 (5/6), pp. 209–223.
Sop Shin, W. (2007) The influence of forest view through a window on job satisfaction and job stress. Scandinavian Journal of Forest Research
Whitburn, J., Linklater, W. and Abrahamse, W. (2020) Meta‐analysis of Human Connection to Nature and Proenvironmental Behavior. Society For Conservation Biology [online]. 34 (1), pp. 180–193.
Wilson, E.O. and Kellert, S.R. (1993) The Biophilia Hypothesis. Washington DC: Island Press.