Engaging employees on environmental and social issues long has been a favorite topic of corporate sustainability executives. In some respects, it's the gold standard: The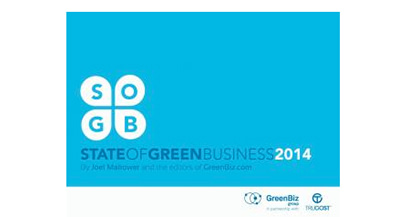 success of these execs is gauged in large part on how effectively they enlist a significant swath of the company to help root out waste, save energy and water, reduce the operational footprint, evangelize achievements and — here's where the real gold comes in — suggest innovations where sustainability can become a driver of customer loyalty or increased revenue.
It's a tall order, to be sure, but it's sufficiently tantalizing to any self-respecting sustainability professional that employee engagement can become a mission, if not an obsession.
Recently, that mission has shifted from a nice-to-do activity to a strategic one, the result of a confluence of factors. One is that the ROI for employee engagement is becoming better defined, with research studies from the likes of Harvard Business School and MIT Sloan School of Management.
In 2013, Bain surveyed about 750 employees across industries in Brazil, China, India, Germany, the U.K. and the U.S. The survey showed a significant shift in attitudes and career decisions relating to sustainability. For example, roughly two-thirds of respondents said they care more about the topic now than three years ago, with almost that many saying sustainable business is extremely important to them. Interest peaks among employees in their mid-30s to early 40s. When asked which group should take the lead on sustainability, more respondents cited employers than they did consumers, employees, governments or all equally, up from three years ago.
Employee engagement in sustainability also can produce other HR benefits, such as increased productivity. Andrew Savitz, in his 2013 book "Talent, Transformation and the Triple Bottom Line," found that companies with sustainability engagement initiatives saw increases in overall employee engagement rate, even for employees who didn't participate. Just the presence of a robust program was salutary, creating a kind of engagement halo effect for all employees.
The ultimate benefit is when employee engagement leads to innovation. Susan Hunt Stevens, CEO of PracticallyGreen, which produces digital employee engagement applications for more than two dozen large companies including Caesars, points to a global program it ran for one IT client. One participating employee was inspired to devise a paperless system for document distribution and retention. It spread to other facilities and eventually became a service offering to the client's customers.
The field is still so new — and so promising — that companies seem to be trying a little bit of everything. Several leaders in the field have long lists of employee engagement tools and activities: green teams, volunteer programs, competitions, cash incentives, dashboards, award and recognition programs, games, leaderboards, newsletters, eco-fairs, crowdsourcing, green home programs, hackathons, light bulb giveaways and 101 other things.
With so many options, it's hard to keep it fresh and new — an important ingredient in any successful employee engagement effort. But some companies manage. Consider Unilever, which back in 2011 launched the Sustainable Living Plan, an effort to align ambitious social and environmental goals with business success. Its Australia/New Zealand division, in an effort to involve the entire company in the effort, bestowed all of its 1,500 employees with the title "Head of Sustainability," including giving each employee five business cards to that effect. "It's the only way to achieve the growth that we have planned over the next 10 to 30 years," said a company executive. "Frankly, we can't do it unless everyone is involved."
That pretty much sums up the strategic nature of employee engagement these days. Companies that want to accelerate improvements in their environmental impacts, and leverage sustainability for shared value, will need to engage the entire organization. They just can't do it unless everyone is involved.
The original article can be found here.