In the context of the recently published Industrial Strategy and Governance Review, and the light of the very recent launch of the Taylor review into modern working practices, and the launch of Be the Business this week, David MacLeod, co-founder of Engage for Success, said:
"Since March 2011, when the Engage for Success movement was formed, the context in which we operate has changed significantly. For many years the UK economy has achieved good growth levels compared to other economies. This growth has been based largely on rising levels of employment supported by consumer spending, especially on services.
"The UK's relative lack of regulation and its flexible terms of employment have made shifts in company strategy easier. The UK has a strong code of governance leading to a powerful legal framework with reliable and accurate financial data and analysis. This has played an important part in attracting investment from both UK and overseas sources.
"However, the UK has not invested nearly as much as our international competitors in automation, in research and development or in the training of our employees. This, plus lower UK productivity levels have resulted in flat-lined, real terms pay and, in many cases unappealing workplaces. Low levels of investment in R&D and training have also reduced our competitive advantage. Our manufacturing sector, in particular, has been impacted by this, with British consumers choosing to buy more foreign goods than British (balance of trade).
"Of course, good corporate governance demands a focus on cash management. However, the mind-set in the UK has been to maximise profit. Compare this to our international competitors who have tended to focus on maintaining market share and sales. This is especially important at the bottom of the market cycle and at times of competitive challenge.
"The UK is suffering an engagement deficit, falling behind our global competitors. Only around one third of UK employees are engaged (willingly offering their full capability and potential at work) and the country is reported to be 19th last equal for the largest number of disengaged employees. The UK is 9th out of 12thfor well-being in general. Levels of trust in organisations and their leaders is at an all-time low. The alienation of the so-called 'just about managings' will almost certainly feed into their attitudes at work. New models of working and doing business are proliferating.
"The Four Enablers of Engagement have continuing relevance to our expanding understanding of the workforce (as considered in 'Good Work') and to our ability and need to increase productivity (as addressed by Be the Business). People need to not only have the skills to operate within tomorrow's workplaces, but the will also.
"Both the initiatives launched this week are aligned with the Engage for Success report of 2011 and subsequent work of the task force and engage for success movement. The importance of this topic in the context of both 'good work' and increased productivity is clearly established, and we look forward to continued collaboration with both Matthew Taylor as he takes forward the 'Good Work' agenda, and with the Productivity Leadership Group as they build the Be the Business' Movement."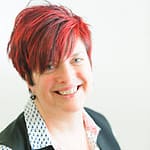 Cathy Brown, Executive Director, Engage For Success
Image courtesy of Sira Anamwong at FreeDigitalPhotos.net