Ahead of the launch of the new 2024 flexible working law, ACAS has updated their Code of Practice on handling requests for flexible working.
The advice and resources are aimed to help employers and line managers best manage flexible working in the workplace. It covers:
Working from home and hybrid working
Making a flexible working request
Responding to a flexible working request
Flexible working policy template
Read more here.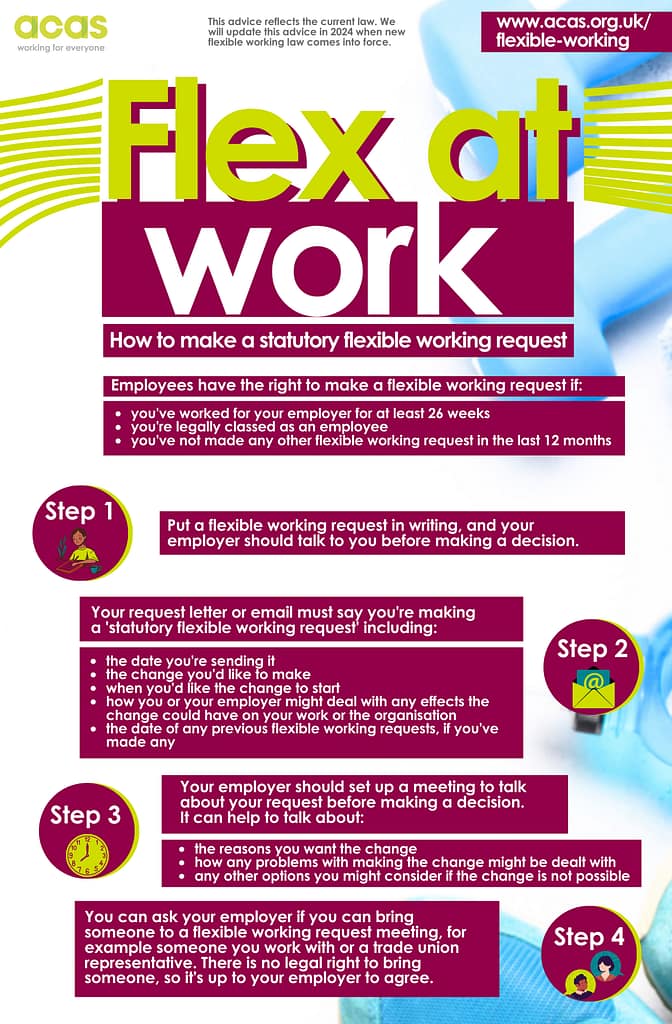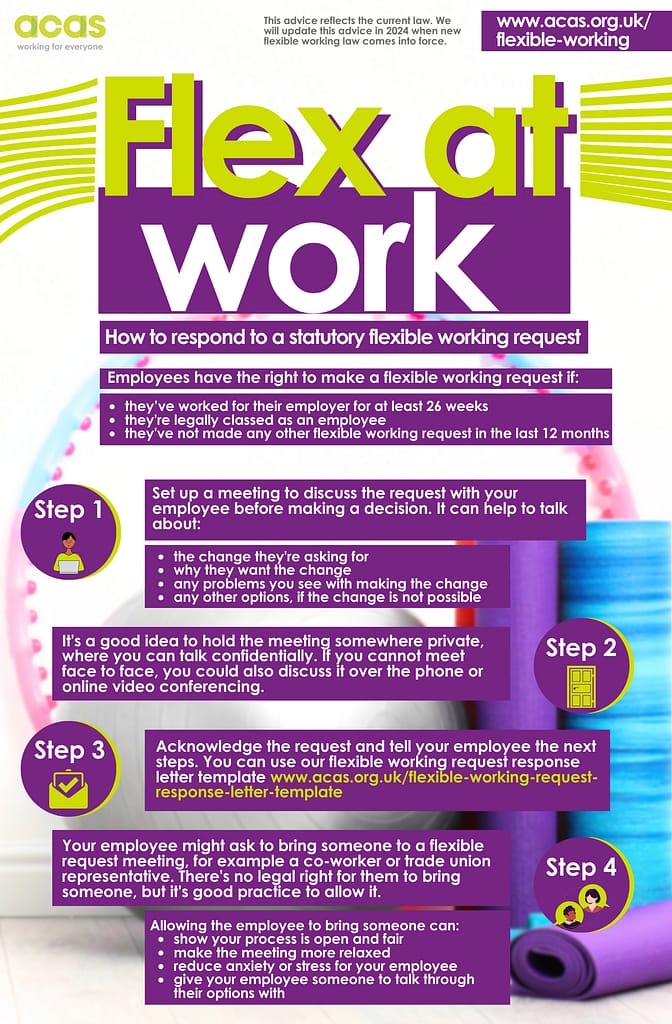 Author: Chau Doan – Stakeholder Communications Manager, ACAS.
Photo credit: Andres Ayrton