For a long time now, working parents have been subject to unfair stereotypes regarding their work and home commitments. Rumours and suggestions that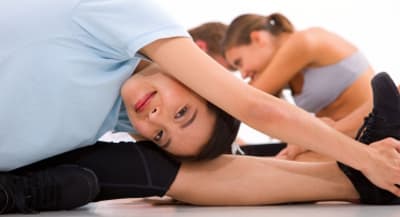 working parents are, in some way, less committed to their job because they work flexible hours for childcare purposes have long been part of office hearsay, usually from disgruntled colleagues.
Fortunately for many parents, a recent change in working law might serve the catalyst to change attitudes to working parents and the negative stereotypes attributed to them.
Change in flexible working law
On the 30th June 2014, a significant change in employment law took place. The change in law means that any employee who has been working for the same company for a minimum period of six months is entitled to request flexible working hours.
The term 'flexible working' refers to different working patterns which break away from the normal working day. This can include any variation in working hours such as remote working (or working from home), job shares and part-time work as well as flexi-time.
Previously, the law regarding flexible working patterns was only available to parents of young children and carers of disabled children under the age of 18. Flexible working was made available to parents in order to allow them to fulfil childcare commitments.
What does this mean for employees?
The change in law means that any employee working for a company for at least six months is now entitled to request flexible working hours to accommodate any commitment outside the workplace. Where this law only previously applied to parents of young children, it has now been extended to all employees.
A recent survey on behalf of Powwownow has discovered some interesting results regarding who knows what about the change in law. Jacqui Keep, Senior Marketing Executive, at Powwownow said:
"As flexible working is a huge area of interest at Powwownow, we conducted a survey to find out firstly, whether people were aware of the recent flexible working legislation changes and secondly, how the UK workforce is reacting to these changes."
The survey found that 70% of respondents were fully aware of the change in law. However, the more shocking statistic was that 46% of respondents were completely unaware of the law which allowed parents and carers to request flexible working hours.
Will the change in workers' rights change negative opinions?
According to an article in The Telegraph earlier this year, the number of grievances filed by employees who feel they are making up work for flexible working parents has been on the rise.
While many critics of the new law believe that the amount of grievances is set to increase following the recent change in law, many believe that the change will create a happier workforce who are able to strike that balance and are ultimately, more productive and engaged.
Striking a work-life balance is important to most employees, regardless of what their commitments are outside the workplace. With the right to request flexible working now being available to all, perhaps, in time, flexible working will become the norm rather than the exception. In which case, will attitudes towards working parents also shift?
Image courtesy of ambro / FreeDigitalPhotos.net