" We don't stop playing because we grow old; we grow old because we stop playing " George Bernard Shaw
Cafe Style?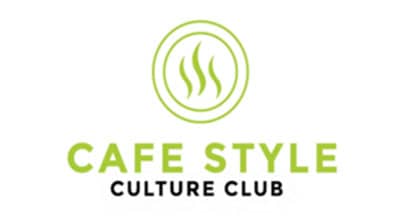 Name reflects the way training is delivered – playing bite-sized focused activities. Fun, engaging and amazingly effective.
Speed?
The latest accelerated, experiential learning techniques, learning outcomes are achieved by playing a specific game or combination of games.
Activities have been developed over a number of years by some of the most creative and innovative thinkers of our time. Simple to use and amazingly effective, Cafe Style activities have been created to address specific needs of today's organisations. Cafe Style currently offers many transformational activities that you can download and play with your teams. In addition they can provide tailor made services for specific organisational objectives.
They have kindly provided the following tools for the Engage for Success community, please visit their website for further information. Have a look at the activities below to see which will suit your team purpose, regardless of which one is chosen they will most definitely make a quirky addition to any agenda! We have grouped the activites under the 4 enablers.
Strategic Narrative
Mission impossible – Cuba Libra is a team activity which has the objective 'To communicate and get a shared understanding of the mission statement'. Great for bringing company values to life.
Sizzler – language for leaders – Athena Plaza is an activity which will allow players to practice using compelling language when comminicating with the workforce.
Three Musketeers is an activity which will help to design a congruent and meaningful mission statement for team/organisation.
Break it down – Old Tibetan Tea Hut is to help people put the desired values into specific behaviours that are in context to their role.
Employee Voice
Positive spine – Old Tibetan Tea Hut provides an opportunity for people to be more open, positive and create greater trust within the group.
Verbal Paratrooper – Golden Gate Cafe is to enable plays to open their minds and become more collaborative.
Trading Places – Cuba Libra is to raise awareness about the importance of every person's role and value in an organisation, not the senior or highly paid individuals.
– Job Satisfaction – Team Leadership is a game to allow players to demonstrate what ownership means in teams and how we demonstrate it in day to day activities.
Integrity
All for one and one for all – Old Tibetan Tea Hut is for teams to identify collective values and understand how they can positively affect culture.
Driving behaviour – Old Tibetan Tea Hut is a game designed to describe corporate values and understand the relationship between values and behaviours.
Playing with passion – Old Tibetan Tea Hut is a team game that has the objective to develop a culture of enthusiasm and passion about the organisation.
Little white lie – language congruency – Athena Plaza Cafe to practice sharpening our observation / sensory acuity skills to understand how truthful / authentic others are being.
Engaged Line Managers
In pursuit of ownership
Stepping stones – Job Satisfaction – Team Leadership is a team activity to explore and remove all 'I'm afraid I can't do that' and 'I'm afraid I don't have the authority to do' statements when talking to customers or colleagues.
On Broadway – performance management – Cafe Goa is to practice setting constraints or challenges in order to get individuals to self correct their performance.
Chain reaction – language congruency – Athena plaza Cafe is to enable plays to explore the difference in the language used in a blaming culture / situation versus solutions focused culture / situation. Also to ascertain if the language used by the workforce is aligned, or misaligned to the organisational values.
The above article and content was provided courtesy of Cafe Style Speed Training.