Over 30 like-minded Employee Engagement enthusiasts met at Hays Human Resources, our generous sponsors, in Central Birmingham to consider Inclusion in the Workplace. In the wake of the referendum result, people are more uncertain about the future. There are examples that discrimination is on the rise. Employee engagement is more important than ever to succeed.
Reverse Mentoring for Inclusion
Gabrielle Ferguson, Talent Development Partner EMEA, CA Technologies inspired everyone by sharing her journey. Having successfully introduced Reverse Mentoring as an approach to improving diversity in the workplace, Gabi will soon be rolling this out across the business.
Let's first define Reverse Mentoring. It is where:
The mentor is the person with the expertise and knowledge to share. In reverse mentoring, the less experienced member of staff is the mentor.
The mentee is the person with the least experience and the most to learn. In reverse mentoring, the mentee is the senior member of staff, often at Executive level.
In this example;
the mentors are volunteers from within the Black and Multi Ethnic (BME) population of staff
the mentees are senior executive volunteers
They were paired up by matching the greatest opportunity for learning ie a male, Asian mentor with a female, white Executive mentee.
(Note from Fiona: the potential to be gained from reverse mentoring is only limited by your thinking. Reverse mentoring deepens Executive understanding and changes perceptions about key issues that affect employees at work ie disability; being a carer; needs of the various generations now in the workplace; new employees; graduates, leavers, LBGT and is also being used to help Execs know how to use social media)
The slides describe the approach taken and the initial learning:
Briefing and upskilling for both roles is critical.
A focus on rapport building for the first meeting is key.
Trust and confidentiality are core ingredients.
The benefits are evident from both perspectives – see slides 19 and 20.
Our highly inspired audience were then split in two. One group were asked to step into the shoes of the mentee and consider what approach would be needed to engage them as a volunteer for Reverse Mentoring.
The other group were asked to step into the shoes of the mentor and consider what approach would be needed to engage them as a volunteer for Reverse Mentoring.
The results were startling. Our audience found it so much easier to identify suggestions about how to engage the mentors and identified 2/3 fewer ideas about how to engage the mentees – see final section below *
Which brings us to our topic for our next event: Convincing Leaders to invest in Employee Engagement (both personally and financially). This was identified as a key topic at our launch event in May. We are already sourcing some great speakers and will be offering an innovative technique as our method of engaging you, our audience. Watch your inbox for further details of this event which will be held in the New Year.
Want to know more about our network? Then please contact:
Fiona Anderson, Founder, Engage for Success Greater Birmingham Share |Learn | Inspire fiona.anderson@valuingyou.co.uk
About our speaker: Gabrielle Ferguson, Talent Development Partner EMEA, CA Technologies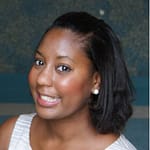 Gabrielle joined CA Technologies in November 2015 after holding roles in organisational development across the higher education, investment banking and charity sectors. Her role as Talent Development Partner for EMEA is multifaceted, focusing on talent development, diversity and HR Operations (data/analytics). This includes projects such as EMEA Employee Opinion Survey action planning/analysis, On-boarding and New Hires, Unconscious Bias, Mentoring, Succession Planning, delivering the Leadership Development Programme and supporting the wider Talent Management agenda. As a member of the core advisory team for EMEA THRIVE, their diversity and inclusion programme, Gabrielle is also the lead for both the Gender and Generational THRIVE groups as well as leading the EMEA THRIVE strategy.
Please contact Gabrielle on LinkedIn and give her a recommendation
Gabrielle has also shared some of the research links:
http://news.microsoft.com/europe/features/reverse-mentoring-how-millennials-are-becoming-the-new-mentors/#sm.00001rtyxkhagndeyz825adr1mkxk
http://www.inc.com/lee-colan/reverse-mentoring-the-big-benefits-to-learning-from-younger-employees.html
And finally – the feedback from the post it notes collated from the break out session:
* Here are the responses from our breakout session:
It was much easier to identify how to convince a more junior member of staff to volunteer as a mentee than it was to identify a more senior member of staff to become a mentor
1. Step into the shoes of a Mentee – what approach would be needed to engage you as a volunteer for Reverse Mentoring?
What's in it for you:
It can provide a confidence boost for junior staff which in turn help improving their levels of happiness and satisfaction
Can help break barriers between senior mgrs and junior members of staff
Maybe ask "What's the worst thing that can happen if I try this? – realisation and removal of risk Open to be challenged
Provide context and data:
Establish reasons for change
Research reverse mentoring and deliver presentation to senior management team on benefits
Align and integrate with other initiatives – part of something bigger, not another initiative
Help them to see long-term business benefit(two-way), build internal talent, understand what it's like in the middle
Put in the time and effort
Support needed:
Being willing to change what you've always done
Overcome "fear" of being honest and open, and be OK with it
Company ethos to be company wide, including senior execs/mgt. An "inclusive" approach
Collate issues and learning without identifying specific leaders
Engage diverse, confident team leaders who can challenge, support and help transition
2. Step into the shoes of a Mentor – what approach would be needed to engage you as a volunteer for Reverse Mentoring?
What's in it for you:
An opportunity for personal growth
Massive developmenty
Be at the front of the change
Personal reward/job satisfaction linked to helping others succeed
Award CPD recognition for becoming a mentor to encourage taking hte time to partner with mentee
Opportunity to look at the business from operational level, to influence the cultural challenges and to be heard
Opportunity to involve them to see you perspective
Develop commercial awareness
Raise professional profile
Support and promote diversity of thought
In it for senior
Everyone should be a mentor and mentee – link to CPD
Real life examples of how it makes a difference to individuals and teams
What changes when the programme is in place
Why it is safe
Safe environment
Agreed expectations
No limits to what you can share
Assurances of honesty and confidentiality
Trust
Time – expect same work despite less time
Confidence –senior sign-up and commitment
In it for us
Sell them the business benefits – the facts around diversity and results
Positive change in culture
Convince of value of process from an organisational, business, cultural and personal perspective
Awareness of our people
A chance to really understand the business from diverse perspectives
Understand how well it can support organisation and individuals to thrive and innovate
Learn what ir's like form senior level
Show evidence of how well it has worked in similar organisations
How
"Get connected" event to launch process. Ask for volunteers and explain match-up and meeting process
Identify through OTR process – start the thought around "who they might like on the list"
"Selling" activity… benefits, room to air concerns/risks=create buy-in. "Briefing session"
Follow-up to drive forward
L&D- offer skills to become an effective mentor
Explain what's in it for them
Arrange informal meeting to discuss and assess initial interest
Register interest, "interview process"
Showcase the opportunity of being heard and promote diversity
Highlight benefits
It is a safe environment. Build trust
Talking about previous times this has worked well – share feedback
Arrange meetings in a comfortable and safe environment to build confident relationships
Understand the purpose and the outcome