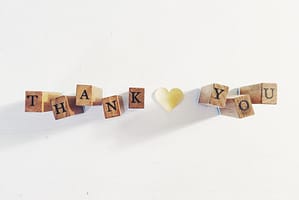 At this year's Engage for Success Volunteer Open Event we, again, made some awards for recognition to some of our volunteers.
It's lovely to be able to recognise people for all their hard work within the movement but it also goes a little bit against our 'come one, come all and use your energy and time as it is available' philosophy. We understand that our volunteers' time and commitment waxes and wanes depending on what else they are working on.
Our worry with these awards is always that we will forgot someone particular who is very deserving and also that we aren't reflecting the true diversity of the volunteer support that we get by picking out only a small number of people.
So, if you volunteer for us, in any way, we are really grateful – and here are some individuals who we are recognising in particular this year, 2019.
We would like to award Quentin Millington for the Organisational Integrity and Paul Pritchard and Kevin Hard from the CSR TAG for their leadership of their respective TAGs and producing their respective reports, which we're now looking forward to launching.
Natasha Wallace – for huge energy in re-energising the Wellbeing TAG and keeping the momentum so high all year.
Frazer Rendell – for leading our Performance Management TAG, securing participation from multiple organisations in our research.
Cat Barnard (Future of Engagement TAG) and Alex Boulting (Meaningful Work TAG) – for your energy and perseverance in progressing your respective TAGs
Michael Hughes for his leadership in the Scotland TAG and for being enthusiastic and helpful and volunteering to chair the monthly calls
Michelle Manning and Trevor Norman for your activity in the North-East and being proactive in spreading the EfS message.
Fiona Anderson for your activity within the Midlands Greater Birmingham TAG and your contribution to the steering group.
Martyn Dicker for his leadership of the Not For Profit TAG over more than 5 years
Barbara Chidgey for her contributions to the Cardiff Group as it is a real exemplar for how to run a group.
Tom Morrell For always leading the London TAG with enthusiasm and conviction and being a regular participant at the monthly dial-ins, offering some great ideas and support to other Regional Ambassadors and for your creativity in your Regional meetings
Sarah Pass for your involvement and contribution to the Line Manager TAG and Behavioural Science TAGs and in hosting events.
Derek Watling – for being a core member of the East Midlands TAG, the Line manager TAG and the Employee Champion Tag. You are an invaluable member of the team, always willing to help and support and it is greatly appreciated. Your guidance and drive have been a huge contributing factor to the success of the 3 TAGs.
Justin Robbins – for his leadership of Education TAG over the last 3 years
Sian Fording for relentlessly working away within the Wales Winning Insights team. She manages the comms so well, including publishing everything twice (one in English and once in Welsh)!
Sue Kiddy for volunteering her agency to complete some design work for us earlier in the year; brill stepping up there and much appreciated.
Mark Wilkinson for your leadership within the South West TAG and project managing the really successful regional conference earlier this year
James Court-Smith for contribution to the movement since the early days
Cassandra Andrews – for your contribution in setting up and leading the Norfolk Thought and Action Group
Hannah Johnson – for her hard work and contribution to this event