Participants at the recent Grass Roots Employee Engagement Forum confirmed for the third year in a row that a lack of engaging leadership and management is the number 1 barrier to facilitating environments where employee engagement can flourish.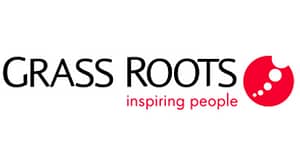 "Lack of trust driven by inconsistent practices of leadership, people being not being able to make sense of why things are happening to them in the organisation". This was the description one participant gave about how the competency deficit is manifesting in a day to day context in their organisation.
In total, four themes emerged from the discussions between participants about current barriers to engagement:
Lack of engaging leadership and management
Constantly changing teams and structures within the organisation
An engagement survey process being perceived as the 'easier' option rather than the more effective transformational engagement
Organisations perception that employee engagement is an HR issue (rather than a business issue)
80% of participants felt they had some way to go before they could say that their approach to employee engagement was at the level they would like to see. The result was general consensus for two key priorities in 2013:
Focus on managers' and leaders' capability and behaviours
Moving from process driven to culture driven employee engagement
The forum was attended by senior HR, L&D, Reward and Internal Communications professionals from a broad spectrum of organisations including Shell, SuperGroup and Prudential with a keynote speech from David MacLeod and Nita Clarke.
Employee Engagement Task Force: the story so far and what's still to come
The engagement journey: where are we now?
Transactional vs transformational engagement: what's the difference?
Four enablers of engagement: the common denominators in highly engaged organisations
Case study from BT: Sharon Darwent, Head of Employee Engagement
Current barriers to engagement: what's getting in our way?
Priorities for 2013
Overcoming barriers to success: getting involved in Engage for Success and how Grass Roots can help
By Francis Goss Head of Employee Engagement at Grass Roots and Employee Engagement Task Force member