The latest YouGov survey study commissioned by ACAS reveals that 3 in 5 employers (60%) have seen an increase in hybrid working compared to before the pandemic. The poll also shows that over half of employers (52%) have seen an increase in staff working from home full-time.
ACAS advises that hybrid working can help businesses attract and retain staff as well as increase staff productivity. The flexibility can allow staff to maintain a better balance between work and personal responsibilities.  
Read more about ACAS advice and guidance on hybrid working here.
Download the Return To The Workplace Process Map for further support and resources.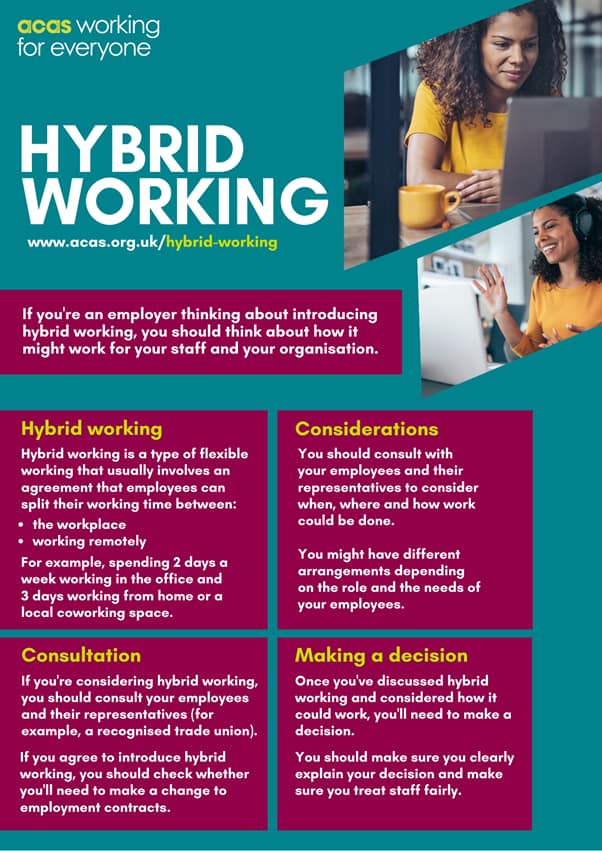 Author: Chau Doan – ACAS Stakeholder Communications Manager