ACAS has updated the workplace disability guidance to provide clear advice on how to support disabled colleagues at work. 
The guidance covers:
· Talking about disability at work
· How an employer should support disabled people
· Managing a disability that gets worse over time
· Disability-related absence
· Capability and performance when someone is disabled
· More support for managing disability at work
The full guidance can be accessed here.
To register for training events on reasonable adjustments and disability, click here.
Additional ACAS resources on the topic include:
How to support disability at work
FSB: Small business employment of disabled people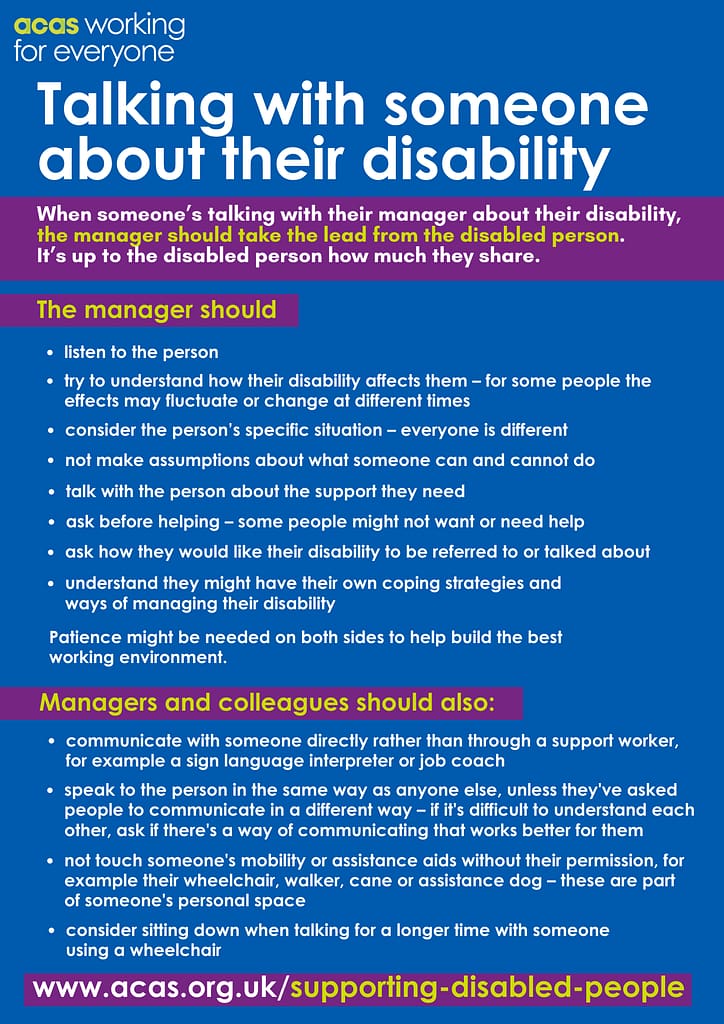 Author: Chau Doan – ACAS Stakeholder Communications Manager
Photo credit: Elevate on Unsplash