On Monday 22nd February, the Yorkshire and Humber Regional group ran a half day engagement event; "Engaging Young People". Hosted by Asda in their home offices in Leeds, in collaboration with Leeds City Council, the session shared some great insights into the challenges of engaging and supporting young people.
With delegates from across the public, private and third sector, we had some great discussions around how businesses are engaging young people through apprenticeships, Graduate schemes, School programmes and much more.
"Interesting range of topics, very relevant"
Summary of event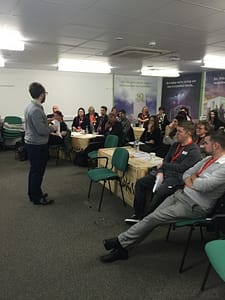 Carl Tabisz, Senior Manager of Engagement at Asda opened the event with a summary of the current operating environment and the challenges (and opportunities!) of having a multi-generational workforce. The environment we are operating in has become increasingly complex with low unemployment but also low productivity and engagement. How do we as organisations balance the needs of multiple generations in our engagement strategies?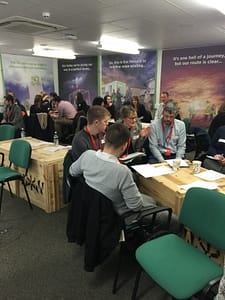 There was plenty of discussion throughout the session. The main aim of the event was to encourage networking and facilitate conversations between different organisations around engagement challenges they have with young people. The presentations provide a jumping off point for sharing best practice and problem solving.
Kate Oliver, Engagement Advisor, Asda & Libby Megson, HR Business Partner, Leeds City Council presented around Employer Branding each taking a different approach. Asda adopts a customer focussed employer brand aligning purpose and customer branding of "Save money. Live better" to the employer brand. Leeds City Council, on the other hand, employs different branding for different areas of the business to portray the City, the service and the employer. So should you brand differently to attract young people? No definitive answers but some lively debate ensued.
To give more chance for discussion and sharing practice we also had breakout sessions where delegates in smaller groups rotated around 3 workshops; Apprenticeships, Graduates and School Programmes. Each has their own engagement challenges for organisations!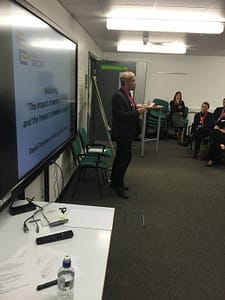 Graduates from Leeds City Council and Asda then shared their engagement experiences before we ended the session with a presentation from the Chair of Wellbeing Thought and Action Group of Engage for Success, David Crossman. David discussed what wellbeing and engagement looks like across an age diverse workforce and what organisations need to consider. Great food for thought to end the session on!
Delegates enjoyed the mix of interaction and presentations:
"Very good! Different sessions allowed for variety of focus and discussion with other people"
"Good mix of listening and interaction"
Future Events
We run 3 events a year, each with a different focus. The aim is to support people with practical tools and ideas they need to take action.
The next events are:
Employee Voice – May/ June Date TBC – Hosted by Leeds City Council & Acas
Inclusion in Engagement – November Date TBC – Hosted by Interserve & North Yorkshire County Council